Choosing the Best Business Email Solution in Kenya: A Comprehensive Guide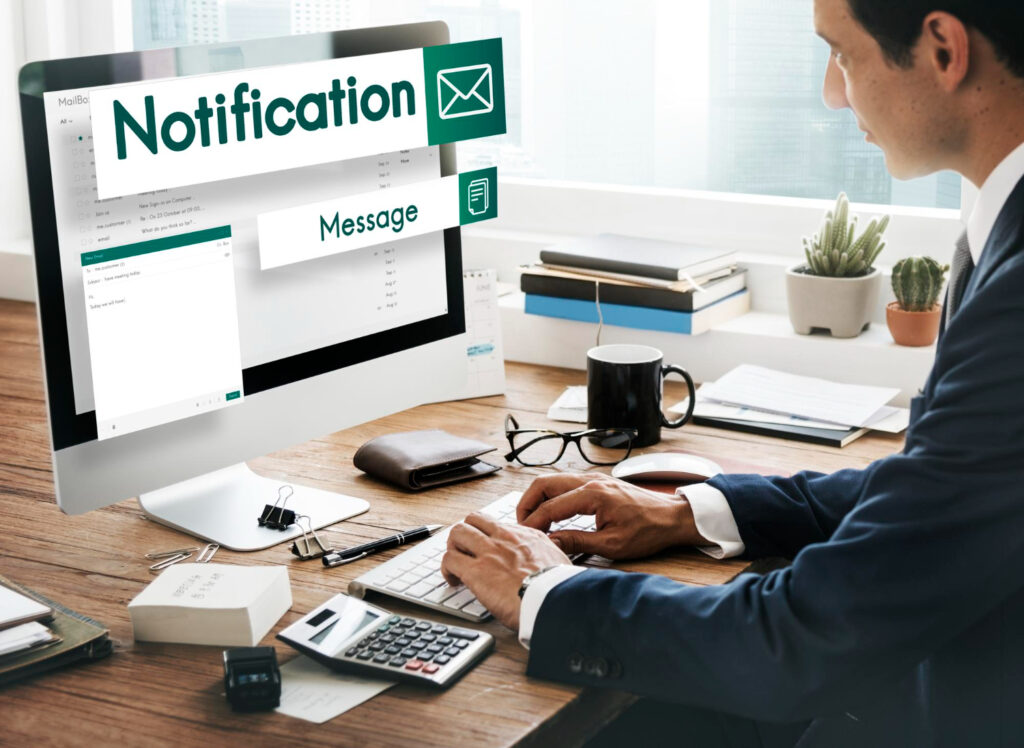 To get an email hosting service, you need a domain name and an email hosting server from the hosting provider.
Email hosting services can be used to manage, send, and keep up with your email accounts. The vast majority of large e-commerce companies have their own dedicated email servers to ensure the timely delivery of emails to their intended recipient.
It's fairly inexpensive and essential for your brand credibility to have a business email on your domain. The top business email services are reasonably priced and include a lot of storage, cutting-edge functionality, and extras like free domains, SSL (secure sockets layer), video chatting, and office productivity tools. We evaluated a large number of possibilities and ranked the top email providers.
Email Hosting Options for Small Businesses
Email hosting services come in a wide variety of forms, each with a specific function. Let's examine the kind of email hosting service that will be most effective for your company.
A shared web hosting service with email
A shared hosting service offers this kind of email service. Due to email server restrictions, you can't use it to send or receive mass emails.
Hosting for Third-Party Email
The majority of online firms like using third-party email hosting services. These email servers are scalable, user-friendly, and offer top-notch support. Keep in mind that the email hosting service will cost you separately.
As a result, the price will be higher than what you would pay for shared web hosting.
Servers for self-hosted email
These are sophisticated, robust, complex email servers that need to be operated by a staff with technical know-how. You may send, receive, and manage emails with ease with these dependable servers.
Most small businesses in Kenya use free emails hosting services such as gmail.com, yahoo.com, Hotmail, and proton. However, as the business grows and becomes more mainstream, there is a need for credibility and trust and thus the business will opt for professional email hosting.
When it comes to Business Email solutions that fit your needs and budget, we highly recommend that you check Truehost Cloud. They offer reliable email hosting in Kenya by providing a secure, encrypted, ad-free, and private platform to the users.
Their plans start from Ksh 100 per month to Ksh 950 depending on the business needs. The plan comes with more than 10 GB of storage space, Web Application access, Domain alias, Cloud storage or drive, and Contact manager You can also manage your activities using the calendar that is well-integrated within the platform.
Pros
You get a dedicated IP therefore not prone to IP blacklisting which leads to emails going to spam.
Premium antivirus and Spam Guard.
You can configure your emails on different mail clients such as Google, Outlook, Thunderbird, Windows Mail
You also get Team Workspace and Video conferencing features.
One email server can host several companies' email
Cons
Limited storage space unless when decides to upgrade to a higher package
Set up may take some time. Set-up is not automatic, especially for new purchases.
The fact that Google Workspace (and Gmail) provide a complete office suite is one of the main benefits of using them for email hosting. Web-based tools that automatically save and sync your data put everything you need to communicate, work together, and create documents, spreadsheets, and slide-based presentations at your fingertips, around the around-the-clock.
Plans start at $6 and include Gmail business email along with integrated Google Meet video conferencing and Chat. Thousands of email apps and third-party integrations are also included, along with Google Drive storage (ranging from 30GB to 5TB, depending on your subscription), extensive administrative controls, and other features.
The secure business-class version of Gmail is included with Google Workspace. It comes loaded with the productivity and collaboration features that six out of ten U.S. organizations prefer, as well as business email on your domain. Also, the setup is simple.
Pros
Includes video conferencing tools from Google Meet and office applications (Docs, Sheets, and Slides)
Hefty storage constraints
Business email security that is strong
Numerous integrations are offered.
No long-term contracts; monthly billing
Every plan includes all features.
Cons
No multi-user options outside of Enterprise; unlike IONOS or Bluehost, the domain must be purchased individually.
Maximum attachment size is 25MB, and Microsoft 365 supports up to 150MB.
A well-known provider of WordPress web hosting is Bluehost. Its web hosting packages come with a free domain, five to unlimited email accounts, and SSL for secure data encryption. For startups and small businesses looking to develop an online brand presence and save money with a packaged solution that includes secure, dependable email hosting, it is the finest business email service.
Emails and storage are unlimited starting with the second tier of plans. As a result, it's a fantastic choice for email users that require a lot of storage, such as those who manage large graphics or video files.
Bluehost's plans offer complete site and email hosting services. A free domain name, SSL/TLS (transport layer security), which encrypts your data and shields it from hackers, and a drag-and-drop WordPress website builder are all included with the plans. Keep in mind that all plans are billed annually as you read more about each plan in the tabs below.
Pros
Web hosting all-in-one service with a free domain, SSL, and more than 5 corporate email addresses
save for the lowest plan, all plans have unlimited email and storage.
mobile apps and websites
Add your email address to programs like Apple Mail, Gmail, and Outlook
Cons
Unlike IONOS or Scala Hosting, there is no independent email hosting.
No option for a monthly payment
No productivity package comparable to what you would get from Google or Microsoft
Low storage in the base plan (100MB).
One of the top web hosts and domain registrars in Europe is IONOS. Along with site hosting, it also provides separate, secure corporate email hosting in packages starting at just $1 per month. You can add your email address to your preferred email program or use IONOS' user-friendly and feature-rich web-based mail interface from any browser.
You receive 2GB of storage, anti-spam protection, an SSL/TLS certificate for data encryption, a sizable attachment limit of 70MB, and a free domain name with the cheapest subscription. You can save anywhere from $10 to $15 a year or more just by including the domain. For as little as $2.50 per person, the premium plan offers all of that in addition to additional storage, simple collaboration features, and advanced antivirus protection.
Pros
Cheap email hosting starts at $1 per month.
Free SSL and domain (all plans)
Multi-user programs that reduce costs
modern security measures and anti-spam
contemporary web browser interface
Add your email to your chosen app with ease.
Quick and helpful client service
Large attachment size cap
Cons
Low storage space (2GB) with the base plan
There is no mobile email app.
For small businesses on a tight budget searching for a multiple-account email hosting provider, DreamHost is a great choice. DreamHost is a web hosting company that comes highly recommended by WordPress. Like Bluehost, it provides value-packed web hosting that includes business email, a domain, and SSL.
The Shared Unlimited package is exactly what it sounds like unlimited emails on your domain, with 25GB of storage for each mailbox. Additionally, the plan includes a free name for the first year and limitless websites. It also includes free SSL. Everything is available to get started creating a brand presence online. It's also a wonderful strategy for independent contractors or businesses that wish to provide clients with managed service packages.
You may get individual email accounts from DreamHost for less than $2 for each mailbox, with the same fantastic 25GB of storage. No matter whatever package you choose, spam, malware, and phishing filters are included. Any online browser, a mobile app, Outlook, Gmail, or your preferred software can be used to check your messages.
Pros
Web hosting options with email, domain, SSL, and unlimited email accounts start at $2.95 per month. WordPress creator
Automatic cross-device syncing and mobile apps
To safeguard your inbox and devices, add your address to any email client's spam, virus, and phishing filters.
Choice of monthly billing Drawbacks
Cons
Just for the first year ($2.95/month, then $12.99)
Unlike IONOS, standalone email plans don't come with a domain.
Hostinger is the ideal business email provider for resellers and agencies since it provides a wide range of options that support numerous domains. Serial business owners will also appreciate Hostinger because it allows them to create hundreds of websites with any of the cost-effective WordPress hosting plans or no-code website builders, all of which include business email.
Customers of Hostinger can also relax knowing that their data is secure. Hostinger employs malware scanning, Cloudflare-protected nameservers, weekly or daily backups, and other security measures to make sure that the resources you're utilizing to establish your brand's online presence are secure.
The adaptable payment choices offered by Hostinger are another reason to adore it. For as long as four years, two years, or one year, you may lock in the incredibly low introductory price. Alternatively, you can pay month to month and cancel at any time.
The limited amount of storage offered by Hostinger is one disadvantage for business email. Only 10GB of storage is included in the standalone email basic plan, and reseller plans only offer 1GB of storage per mailbox. Even so, Hostinger is hard to beat for the money, and users of low to moderate email volumes will find the storage to be adequate.
Pros
Reseller web hosting plans start at $3.99 for up to 100 domains and 100 email accounts, each with 1GB of storage and unlimited free SSL. Included is managed WordPress hosting.
protected name servers by Cloudflare
the choice of the monthly billing
Standalone email hosting services with 10GB of storage starting at $1.99/month
Cons
100 inboxes maximum per domain
Free domains are not included in email services, which makes standalone email hosting more affordable with IONOS.
For the best pricing, 48-month commitments are necessary.
For businesses that wish to use Microsoft's productivity package, which includes Microsoft Outlook corporate email, Microsoft 365 is the finest email provider. Additionally, it works best for those that frequently send or receive huge items or need a lot of storage.
Outlook is also the greatest option for workers (such as administrative and executive assistants) who want access to conference rooms, other users' calendars, and inboxes. Discover more about the cutting-edge tools at your disposal with our ranking of the best Outlook features for users of business email.
The base tier's app inclusions begin at the same $6 per user, per month price as Google Workspace. While mailbox storage is restricted to 50GB regardless of plan, Google Workspace storage is shared among all app use (including email), yet OneDrive offers a gigantic 1TB of cloud storage (compared to 30GB with Workspace).
Additionally, the base tier supports 300 attendees for video conferences as opposed to 100 for the comparable Google Workspace plan. If you're considering using Workspace or Office 365 apps for business email, read our comparison of Gmail vs. Outlook to find out which has the email functionality your team needs.
Pros
User-specific 50GB storage (paid plans)
a high level of email security
150MB attachment size limits
Include cutting-edge productivity and collaboration capabilities from Microsoft 365.
A 300-person video conference
Free 15GB email storage option on Outlook.com
Cons
Annual commitment with monthly billing
Upgrades are necessary for desktop applications with advanced features.
The apps-only plan lacks business-class email.
Award-winning web host Scala Hosting provides unlimited business email as part of its web hosting packages as well as standalone email services starting at just $2.95 with a long-term commitment. It made our list of the top business email providers for small organizations searching for data protection and peace of mind since all plans offer automated offsite daily backups.
Scalable plans let one have an unlimited number of email domains, whereas standalone plans include 10 to limitless email accounts. This makes it a great choice for expanding organizations that need to effortlessly generate and maintain email accounts for users as well as digital marketing agencies who want to provide managed corporate email services.
The top-tier plan also includes the most cutting-edge security tools, such as user controls and real-time malware protection. This grade also permits white labeling and customized branding, which is great for resellers. For teams who rely on cold sales emailing for lead creation, it also offers blacklist monitoring.
Pros
All plans include daily email backups
Emails are unlimited in web hosting packages
Scalable ideas for standalone email
large storage plans of 50 to 150 GB
Domain blacklist monitoring Cloud service for $19.95/month with unlimited emails, daily offsite backups, a free domain, and comprehensive controls and protection
Cons
Any plan's most affordable pricing demands a three-year commitment.
Only the top-tier plan provides the option of month-to-month billing.
The cost of standalone email hosting is higher than that of unlimited and multi-user.
The industry standard for email security and privacy is Proton Mail. End-to-end encryption is a feature included in all plans, even the free one, making it the best option for any business wishing to safeguard the information sent in business emails. For medical offices, law firms, and other enterprises managing extremely confidential or sensitive data, it is the ideal business email solution.
Pros
End-to-end, extremely secure business email
Fully compliant with HIPAA* and GDPR**
You can start with a free plan.
500GB maximum storage
Emails can be password-protected
strict no-logging guidelines
Web, Android, and iOS apps that are always on and have an auto-kill switch, or you may add them to your favorite client using Bridge
Cons
No encryption is used for subject lines.
The free version's storage is limited to 1GB.
For international VPN, streaming, and email aliases, more expensive services are required.
The cheapest plan prices demand a two-year commitment.
Almost the greatest uptime guarantee is provided by InMotion Hosting: 99.95%. Additionally, they offer zero-downtime relocation and transfer services, guaranteeing that your business is always reachable by potential clients or customers. NVMe solid-state storage drives, which process data more quickly than non-NVMe SSD counterparts, further improve this.
Speed is an important factor. Not only does it enable almost real-time business email communication, but it also improves website visitor experience and even aids in business websites' Google search engine optimization.
With increased storage and speed improvements, all InMotion plans are expandable. Additionally, all plans—aside from the free one—allow an unlimited number of websites, business emails on your domain, and NVMe storage.
Pros
Advantages 99.95% uptime warranty
Zero-downtime migrations and transfers
Fast SSD storage for NVMe* servers that can keep data even when the power is off
Excellent resources for self-serve assistance, troubleshooting, and tutorials
U.S.-based assistance is available round-the-clock
Cons
Pricing for the first year exceeds that of most rivals.
No independent email programs
Conclusion
An essential part of operating a successful business is email. Nevertheless, choosing which service to utilize can be difficult given the abundance of options. Fortunately, there are a few trustworthy solutions that are reasonably priced.
Overall, the number of variables will determine which email provider is best for your company. Having said that, we highly recommend Truehost Business Email Solution if you are looking to host your email in Kenya and get the best customer support. Choose G Workspace or Zoho Mail if you're looking for an all-in-one set of email collaboration capabilities. However, if you host with Cloudways, their partnership with Rackspace makes perfect sense. You may want to use Proton if privacy and encryption are your top priorities.
Resources