How SSL Certificate Secures Your Web Connection
An SSL certificate is a digital document that website owners obtain from Certificate Authorities (CAs) to secure their websites. To create the certificate, the CA uses a Certificate Signing Request (CSR) provided by the website owner. By offering a secure connection, it shields the information being exchanged from unauthorized access or modification.
Details Contained in a single Data file with an SSL Certificate
The device, person, or business that the certificate was issued to, the domain name for which it was issued, and the certificate authority that issued it
The digital signature of the certificate authority
Corresponding subdomains
Date of Certificate Issue
The certificate's expiration date
The public key (the hidden private key)
The SSL public and private keys are essentially huge character strings that are used to encrypt and sign data. Only the private key can be used to decrypt data that has been encrypted using the public key.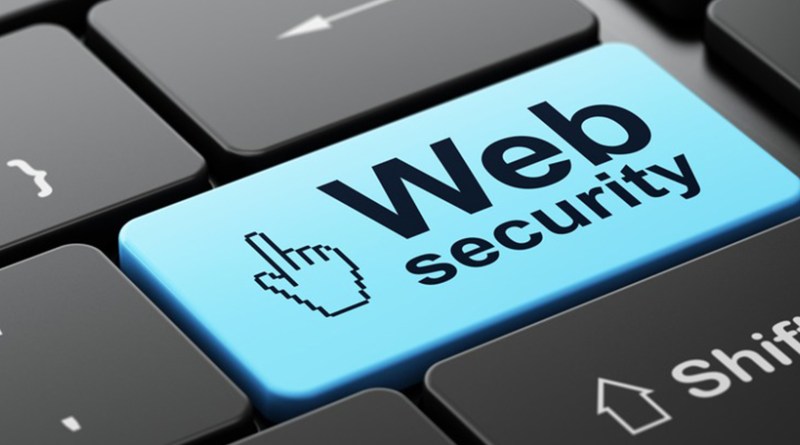 Importance of SSL Certificate
Increased Security
Your website can be secured in a variety of ways. The addition of an SSL certificate adds a further, essential degree of defense against malicious attacks.
You must safeguard users' login information, addresses, and other personal information even if the website doesn't accept payments.
The traffic of websites without SSL certificates can be intercepted and read more easily because HTTP is a text-based protocol. In HTTPS, data is encrypted with the help of cryptographic keys, providing more complex security and making it harder for potential attackers to eavesdrop on data flow.
In this way, the HTTPS protocol safeguards your website from online dangers including man-in-the-middle (MITM) assaults. The traffic between the server of the website and the client's browser is intercepted during these attacks.
Attackers might intercept communication and take the data shared, or they might divert traffic to a phishing website where they demand login details or other sensitive information.
Even if an attacker intercepts your connection, having an SSL certificate ensures that they cannot decipher the information sent.
Read Also: 16 Sure Ways to manage Your Website like a Pro
Related Post: How to Ensure Your Web Security in 2023
Build Credibility
It's crucial to build trust with your clients. Your clients require hard evidence that providing their information is secure, particularly in the case of online enterprises. According to research, 17% of customers abandon their carts because they are hesitant to provide their credit card information on the Internet.
Visitors who know they can share information securely with the website are more likely to utilize it, which keeps you ahead of rivals who don't have an SSL certificate.
Before logging in or giving out other sensitive information, it also assists users in confirming the website's ownership.
Improving SEO
Increasing your SEO strategy is a benefit of installing an SSL certificate. Website security is now taken into account heavily by Google and other search engines when deciding page rankings.
Google Chrome and other web browsers inform users by displaying a "Not Secure" warning box on all non-SSL websites to offer consumers a secure web browsing experience.
Your website will rank higher on search engine results pages (SERPs) if you have an SSL certificate compared to competitors who do not.
Where SSL is used
Internet Stores
Ensuring the data transfer is safe is crucial because online retailers handle client payments. SSL shields sensitive data, such as usernames, passwords, or payment information, from being easily intercepted by unauthorized parties and acquired from your website and customers.
Individual websites
For instance, a website for a portfolio is just as susceptible as one for an online store. SSL encrypts the data entered by a potential customer into a contact form so that hackers cannot access it.
Government Websites
Every public service provider is required to safeguard consumer privacy. To stop cybercriminals from spying on or changing data, data entry forms must be secured.
Static Web Pages
The content of a static website must still be secured because hackers can target anyone who views HTTP sites even if it doesn't collect data or accept money.
Types of SSL Certificates
Extended Validation SSL certificate (EV SSL)
This sort of SSL certificate is the most exclusive and pricey. It frequently appears on well-known websites that gather data and accept payments online. When this SSL certificate is installed, the browser address bar shows the HTTPS lock, the business name, the nation, and the padlock. To distinguish a legitimate website from a malicious one, the address bar should display the website owner's details. The owner of the website must pass a defined identity verification procedure to demonstrate that they are legitimately entitled to the domain's exclusive rights before they can set up an EV SSL certificate.
Organization-Verified (OV) SSL certificates
Since the website owner must undergo a rigorous validation process to receive one, this version of the SSL certificate offers an assurance level comparable to that of the EV SSL certificate. To identify it from malicious websites, this kind of certificate also shows the website owner's details in the address bar. The main function of OV SSL certificates, which are often the second most expensive (behind EV SSLs), is to encrypt sensitive user data during transactions. An OV SSL certificate must be installed on commercial or public-facing websites to guarantee that any consumer information disclosed remains private.
Domain-validated (DV) SSL certificates
Domain Validation SSL certificates offer lower confidence and little encryption because the validation procedure to obtain this type of certificate is modest. They typically go with blogs or informational websites, ones that don't gather data or accept money online. This particular SSL certificate type is among the cheapest and quickest. Website owners simply need to confirm domain ownership as part of the validation procedure by replying to an email or phone call. The only information in the address bar of the browser is HTTPS and a padlock; the company name is not visible.
SSL Wildcard certificates
You can secure an unlimited number of sub-domains in addition to a base domain with a wildcard SSL certificate. When connecting many sub-domains, purchasing a Wildcard SSL certificate is significantly less expensive than doing it separately for each one. The popular name of wildcard SSL certificates includes an asterisk *, which stands for all legitimate sub-domains that share the same base domain. One Wildcard certificate for the website, for instance, can be used to secure the following:
payments.yourdomain.com
login.yourdomain.com
mail.yourdomain.com
SSL Certificate for Multiple Domains (MDC)
To secure numerous domains and/or subdomain names, use a multi-domain certificate. Except for local or internal TLDs, this includes the merger of distinct domains and sub-domains.
For example:
www.example.com
example.org
mail. this-domain.ne
Sub-domains are not by default supported by Multi-Domain certificates. Both hostnames should be mentioned when getting the certificate if you need to secure both www.example.com and example.com with one Multi-Domain certificate.
Certificate for Unified Communications (UCC)
Multi-Domain SSL certificates are commonly referred to as Unified Communications Certificates (UCC). UCCs were initially created to safeguard servers for Live Communications and Microsoft Exchange. These certificates can now be used by any website owner to allow the security of many domain names on a single certificate. UCC Certificates show a padlock on a browser and are organizationally validated. To provide website visitors with the maximum level of assurance through the green address bar, UCCs can be deployed as EV SSL certificates.
To get the correct kind of certificate for your website, you must be knowledgeable of the many SSL certificate kinds.