How to Navigate the Job Market after Graduation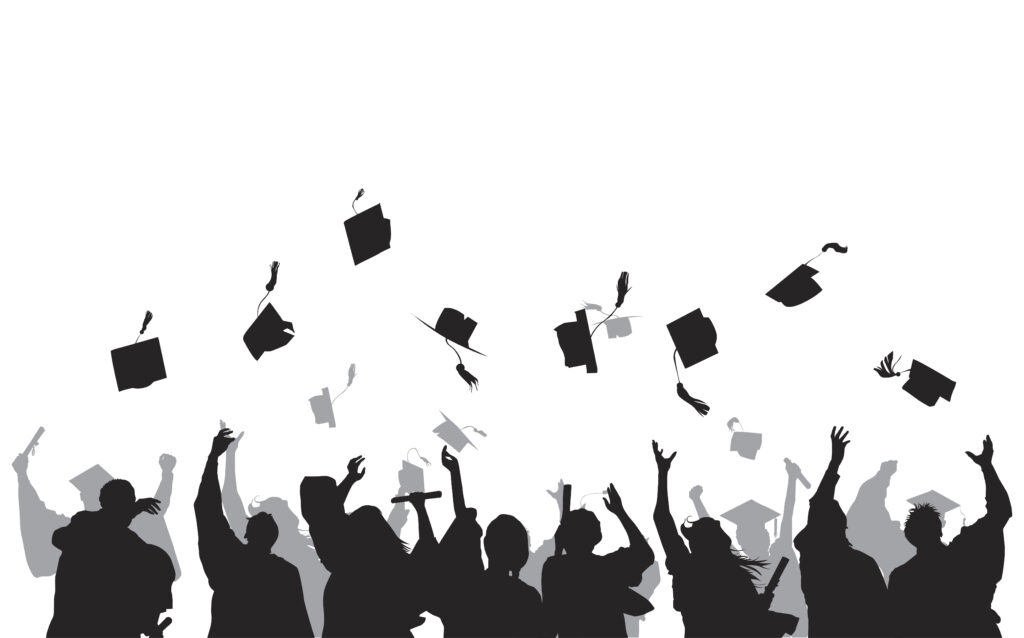 There are more qualified graduates than available job opportunities, implying the current job market is competitive. It would be best if you had the ideal mix of training, work history, and abilities in this kind of market in order to make a lasting impression on potential employers.
In this article, we have highlighted some of the techniques you can apply to set yourself apart from the competition. In addition, we have listed some of the credible job sites where you can keep tabs on the open job opportunities.
Navigating The Kenyan Job Market: Early Career Tips
Make Early Plans and Get Practical Experience
Six to eight months in advance, begin your search for an internship. It is advised that you look for an internship or assistant position in the field if you are a final-year student. Part-time jobs and even one- to three-month internships are offered by a lot of remote job portals. This will enhance the resume in addition to providing practical experience in the sector.
Utilize Your Uniqueness and Look for Mentorship
Create an interesting tale with your narrative that demonstrates your capacity for flexibility, overcoming obstacles, and contributing new perspectives. Seek networking and mentoring opportunities, interacting with people who have been through similar experiences can be a great way to get advice and support during your early career steps.
Make Connections in Your Community
Networking within your community is one of the best methods to discover an internship, your first job, or any other early-career employment prospects. Opportunities that are not publicly posted can be found through career fairs, networking events, and community organizations.
You can locate internships and other early-career opportunities that are a suitable fit for you by networking within your neighborhood.
Make Use of the Career Services at Your School
To network with companies and business people, go to employment fairs, workshops, and networking events usually organized in collaboration with your institution.
These tools can offer insightful advice, employment leads, and important information that can improve your job search and raise your chances of finding internships or early-career positions that fit your objectives.
Utilize Social Media to Find a Job
Use social media to your advantage.
Industry personnel are easily reachable in terms of accessibility. Through the response option, qualified candidates can get in touch with prospective employers.
Platforms such as X and LinkedIn are perfect for this kind of thing. It is imperative to avoid appearing overbearing. Respect must always be maintained as well. You can raise your chances of getting your ideal job by doing this. One can use social media as a very effective technique to find career work opportunities.
Some Tips to Stand Out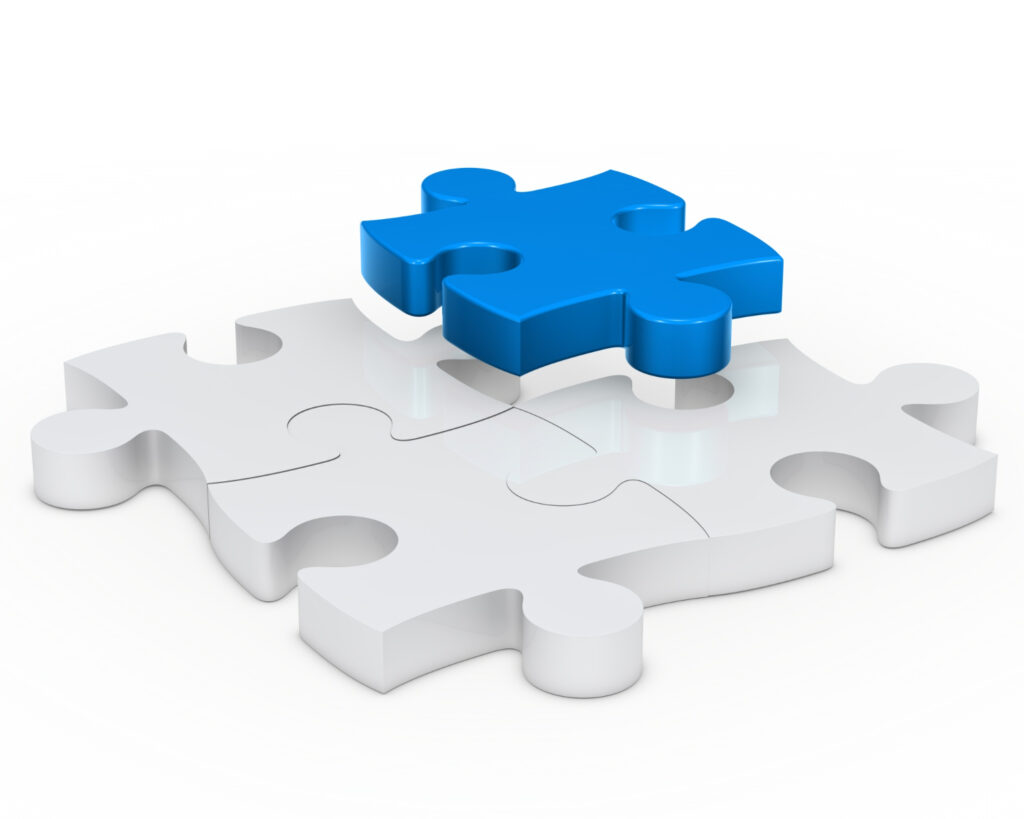 Boost Your Internet Visibility
It's critical that potential employers can locate you online, but it's just as crucial that you control the information they discover about you. An employer or recruiter may find you in several ways than through your resume. Sites like LinkedIn are a vital component of your professional voice starter kit and an indispensable addition to your job hunt arsenal.
Establish a Career Profile
Uploading your resume and photo to different websites is not enough; you also need to research the field and tailor your experience and skill set accordingly. This improves your chances of getting an interview by focusing your job search and applying to jobs in a more targeted manner. If you have an outstanding profile, your pitch will be more successful.
Related: A Comprehensive Guide on Hiring and Firing for a Modern Workplace
Use LinkedIn to Look for Employment
Because you can interact with recruiters and companies directly on LinkedIn, it's the greatest location to look for a job. Using LinkedIn to apply for a job is also far more convenient than using other job boards.
Establish Your Brand
Employers and recruiters are always searching the internet for fresh talent in an increasingly competitive job market. It's a good idea to use your name as the URL if you set up a website or other online presence. This will help you rank highly on Google searches and increase your visibility to recruiters and companies.
Job Boards and Search Advice
One of the primary elements in the online job search process is using job boards, such as Fuzu, BrighterMonday, Indeed.com, Monster, and Glassdoor. It may appear like you are actively looking for work if you spend a lot of time browsing through job boards. But, this time could be better-spent networking, improving one's skills, and creating one's brand.
A Game of Numbers, Make Sure to Monitor Your Applications
Employers receive hundreds of applications for each job ad, and the job market is quite competitive. You should apply for numerous positions at once to increase your chances, making sure that you are qualified, a good fit for the business, and that your resume is tailored to each position.
Overcome Resume Scanning Technologies
An Applicant Tracking System(ATS) is used by the majority of job application sites.
This technique aids in the organization of job applications, ensuring that only the most qualified and relevant candidates pass the automated system and find their way into the hands of a recruiter or hiring manager.
Online and Offline Networking
The secret to a successful job hunt is networking. Hiring someone familiar with their current network is frequently preferred by employers over hiring someone unknown. Online networking has also become common. Using social media sites like Facebook or LinkedIn to get in touch with former coworkers or managers is a terrific method to network and learn about new prospects.
Continue to Upgrade
Maintaining a competitive edge in the current employment market requires you to continuously improve and assess your professional profile and skill set. To keep ahead of the curve in today's work environment, make sure you are knowledgeable about the numerous internet and technical abilities required. You may require more education or experience if you're a recent hire.
Best Websites to Find Jobs
Google.com
The Google search engine is one of the most useful resources for job searchers. You can locate job posts from across the internet in one location by using the appropriate keywords. Employing Google's search engine capabilities can help you locate employment that aligns well with your skills and interests.
Linkedin.com
LinkedIn.com is a social networking platform focused on business and jobs that run on both mobile apps and websites. Professional networking is its primary application, with job seekers submitting their resumes and employers offering positions.
Users of LinkedIn have access to a multitude of options, many of which are intended to further their professional development. Users can explore LinkedIn's vast database of businesses and job opportunities to locate their next professional opportunity.
LinkedIn users can also expand their networks, connect with other professionals in similar fields, and share advice and information. With its extensive feature set, LinkedIn is a vital resource for anyone hoping to advance their career.
Careers.un.org – The United Nations Careers Portal
The official website for job seekers with the United Nations is careers.un.org. On inspira.un.org, you can browse jobs, apply for employment, and sign up for job alerts. For those who want to work in international development or diplomacy, the Careers Portal is a vital resource. The website has a database of available jobs, tools, and guidance for those
Corporate Websites
While searching for a career can be intimidating, there are many resources available to assist you in finding the ideal position. The careers page on the Corporate website, which includes a list of all open positions, is one of these resources.
Examining the job posting is the first step. The listing contains details on the position and the company, as well as the most recent job postings. You can quickly and easily locate employment openings that match your interests and skill set by using the Careers area on Corporate Websites.
impactpool.org
A social venture called Impactpool.org links gifted people with employment prospects in the humanitarian and international development fields. The website offers tools, guidance for job seekers, and a directory of open vacancies.
Impact Pool also provides a range of events and training programs aimed at assisting members in expanding their networks and skill sets.
Impact Pool is a vital resource for anyone considering a career in international development or humanitarian aid because of its emphasis on these areas. It's simple to identify possibilities that complement your qualifications and expertise thanks to the website's large database of jobs and resources.
Reliefweb. int
Reliefweb. int is the premier informational resource on humanitarian crises and disasters, offering the public, researchers, and aid workers up-to-date, accurate information.
Positions with UN agencies, NGOs, and international organizations are posted on the website's job board. Additionally, ReliefWeb features an area dedicated to internships, which are frequently a fantastic method to start your career in the humanitarian field. For anyone looking for work in the relief and development industry, the website is a priceless resource as it provides a distinct, worldwide viewpoint on humanitarian concerns.
Devex.com
The largest development network in the world, Devex links and informs professionals working in development, health, humanitarianism, and sustainability throughout the world. A media platform for the international development community is called Devex.
For those seeking employment in the development sector, the website provides several services, including a jobs board with positions from all over the world. In addition, Devex offers a plethora of tools and articles on financing opportunities, industry news, and career advice.
Brighter Monday
In Kenya, Brighter Monday is one of the top job boards. On Brighter Monday, workers may apply for employment directly from employers who post job openings on their platform!
Numerous jobs in several industries can be found on this website. It is possible to search by job type, location, and industry. You may download the Brighter Monday app to your phone to stay up to date on all of the current possibilities!
Kenyamoja.com
A jobs board can be found on the news aggregator Kenya Moja. For those in Kenya trying to find employment, Kenyamoja is a great resource.
Job alerts by email or SMS, which notify you of any new openings in your desired location and industry, are one of the best features of this website. Staying up to date on possibilities in Kenya is made simple with Kenya Moja's limitless search option!
Fuzu
Fuzu is a fantastic additional resource for jobs in Kenya. There are many different job openings on Fuzu, and its search feature allows you to filter by Industry, Location, and Job type.
It's simple to discover the ideal job opening with their sophisticated filters! For instance, if you're seeking full-time developer employment, signing on to Fuzu will display you all the chances available at that level within your selected area.
Facebook groups and pages
Another useful resource for jobs in Kenya is Facebook. In particular, Facebook pages and groups for businesses.
Additionally, several businesses post job openings on their Facebook profiles. You have to scroll down; occasionally, they'll include a link.
Staying on Top with OPEN Position
Have patience
Patience is key when seeking a job in a competitive market because it might support your job search efforts for an extended length of time. to support keeping a patient mindset.
Obtain appropriate job experience
Getting some relevant experience will help you stand out from the competitors if this is your first professional job. The following are some possible experiences you could seek:
Apprenticeships: Seek out internship opportunities, even if they are unpaid, as they can provide you with the crucial abilities that employers value in applicants.
responsibilities at entry levels: Even if it's not exactly what you want to accomplish, look for entry-level positions in the department or industry you want to work in. You can use the knowledge and abilities you gain in these positions in any position you occupy in the future.
Work as an assistant: Assisting a professional in your desired industry might be a terrific way to start your career off right by gaining useful connections and relevant work experience.
Volunteer your time
While you are earning a degree or after college, volunteering is a fantastic method to obtain experience. Volunteering can be a wonderful method to provide yourself an advantage over other applicants for the same position, as recruiters look for people with job experience. For those with professional work experience who wish to further their experience or perhaps follow a different career route, voluntary labor can also be useful.
Improve your learning
Your income potential can rise and you can be eligible for more senior roles with a degree. A degree is even required by certain businesses, including banking and business. Experience may be accepted by employers in certain fields instead of a degree. By finishing your bachelor's degree, you can set yourself apart from the competitors.
Consider the various possibilities that could improve your resume and possibly qualify you for more advanced professions when deciding which post-graduate educational paths to take.
Interconnect
Finding the perfect opportunity can be greatly aided by networking, even though experience and education can make a major difference in a competitive employment market.
Even if you're not actively seeking a new job, maintain your relationships with the people you most connect with.
Make sure your CV is unique for every position
Your resume provides information about your qualifications to prospective employers.
Regularly update your resume with your most recent work experience and skill set. Make sure to alter your resume for each job application so that it highlights the qualifications and experiences the employer is looking for in a candidate. If your experiences are unrelated to the post for which you are applying, you might even wish to erase them.
Ensure your internet profile is professional
Post projects you've finished, accomplishments you've accomplished, and the most recent market research when updating your profiles regularly. Be cautious about the information you share online because most employers will typically look you up before scheduling an interview.
Learn how to be a leader
Employers may actively look for applicants who have a track record of applying leadership abilities. One can gradually acquire leadership skills.
Follow current developments in the market
Check to see if your skills are still relevant by identifying trends in various professional categories that relate to your expertise and abilities. To maintain your competitiveness in your industry, you might need to update them.
Make yourself interview-ready
Making sure you're ready for the interview and can enter the room with confidence is one of the best ways to differentiate yourself from the competition.
Enroll in professional organizations
You may expand your network and get insider knowledge of the business by joining a professional group that is relevant to your line of work.
Possess credible references
Although references are usually not requested in advance, it's still a good idea to have a list of references ready. Provide references from prior employers if at all possible, as well as the names of coworkers you have worked with directly who can vouch for your abilities and work ethic.
Be adaptable
It is possible to thrive in a competitive work market with a flexible approach. Use these strategies for flexibility when looking for a job.