Top 14 Tech Blogs in Kenya and their niches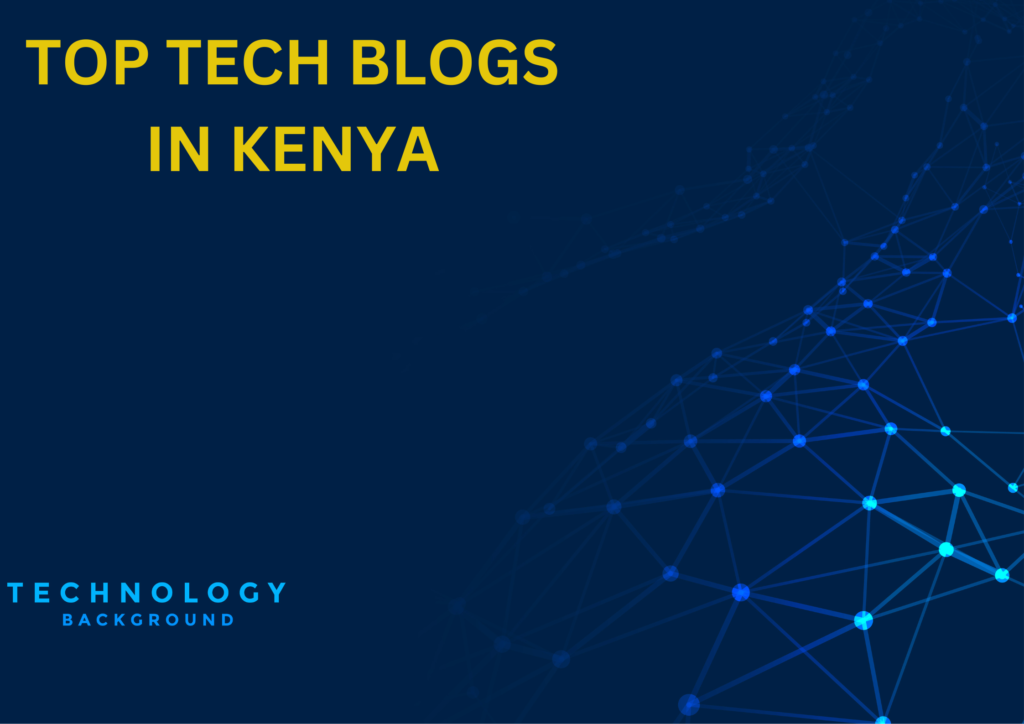 The best places to find the most recent tech news are tech blogs. Additionally, they frequently offer product reviews, updates from industry events, and other distinctive insights to help you remain current on all things tech.
Top tech blogs to follow in 2023 determined by an exhaustive examination of their scope, influence, and relevance to the Kenyan IT community.
Is Africa's top and fastest-growing tech blog. A technology-influenced website called Techspace Africa covers a wide range of subjects, including consumer electronics, entertainment, video games, business technology, technology news, and analyses of cutting-edge technological developments including fintech, cryptocurrencies, Web3, and tech startups and fundraising. You may discover here daily coverage of news and reviews in the technology industry for smartphones, tablets, laptops, games, accessories, apps, and web services.
One of the top news blogs in Kenya, covering business and technology trends as well as reviews of products and services in Africa. TechTrendsKE, a publication of TechTrends Media, focuses on the trends and possibilities in the ICT and business sectors in the area.
Another prominent technology blog on the continent, Techish covers tech, gadgets, and startup news as well as offering the "usual biased gadget reviews" and profiles on new firms and startups.
Modern multimedia digital platform Gadgets Africa is a property of Wee Media. The website provides daily tech news, product reviews, the occasional "How-To" guide, gadget comparisons, articles about what's trending online, gaming news, and coverage of cutting-edge technologies like blockchain, science, artificial intelligence, virtual reality, and vehicles.
One of the first and most well-known technology news websites in East and Central Africa, Techweez also leads the continent in personal technology coverage. The tech blog covers consumer technologies, news on the internet economy, and product reviews.
The reason Android Kenya is included in our list of technology blogs is that it provides you with the most recent news from the Android community. In between updates on Android, you will also get intelligent advice, commentary, and reviews.
A great blog with helpful articles on using and comprehending technology, including phones, laptops, gadgets, apps, software, websites, and services. The website demonstrates all the tactics, tips, and hacks you require to maximize the use of your current technology.
The best source for African startup news, reviews, and trends is TechMoran. We write in-depth, captivating stories on inspiring developments in Kenya's tech community. To stay current on all things technology, science, entrepreneurship, policy, and culture, read recent posts.
TechArena provides summaries of international and Kenyan tech news and events. Reviews and spec sheets can help you keep track of the newest gadgets that are available. Tech Arena is a free technology news resource that focuses mostly on social networking, mobile, and technology products.
The site Techguy focuses on technology with an emphasis on how it affects you, the customer. The main areas of interest are technology, gadgets, and the digital world, with a focus on user experiences.
The best source of reliable information about Smartphone and mobile technology trends in Kenya is mobitrends.co.ke. We provide the best in terms of tech news, product reviews, lifestyle issues, and generally popular tech subjects, with a concentration on entry-level and mid-range smartphones.
Get the most recent information about global technology advancements, goods, services, inventions, and discoveries. Kenya's top online news source, NewsTrend.co.ke, provides in-depth coverage of the politics, sports, technology, lifestyle, and culture of the nation in addition to the most recent highlights.
The African Centre for Technology Studies (ACTS) is an innovative development research think tank with a focus on the use of science, technology, and innovation policies for sustainable development in Africa. News and thought leadership on the most recent breakthroughs happening across the world are provided by ACTS.
Tech Magazine, Kenya's Leading Tech & Gadget Magazine A rapidly expanding, a significant source of Kenyan tech news, reviews, and commentary is Kenya. The finest technology news is what we prepare. Learn about global and Kenyan tech news.