How to Transfer Website to Truehost
One of the major reasons why clients may choose to transfer their services from one Web hosting provider to another is poor customer service.
Another reason could be, clients preferring their domains and hosting in one place. Although this is not advisable, however, different clients have different needs.
Transfer of a full website to truehost involves 3 major steps.
Transfer your domain name to Truehost
Purchasing the Hosting space with Truehost Cloud
Transfer Files to Truehost -Websites back up files, Emails and Databases
Hire Gan Technologies to DO the transfer for YOU
Step 1: Transferring Your Domain name to Truehost
To transfer your domain name to Truehost, here are the requirements you need.
Place a domain transfer order
The domain must be unlocked for transfer by your current registrar.
You need a domain authentication code or EPP code also provided by your current registrar.
The domain must be an active domain. And at least not in the renewal grace period or expiring at least in the next 10 days.
Pay transfer charges for TLDs (top-level domain names e.g. .com, .net, etc). To transfer ccTLD e.g .co.ke, com.ng, or .co.za (country code Top Level domains) is usually free.
After placing a successful transfer order, the domain transfer will take between 5-8 days to complete. For ccTLD domains, the transfer can be immediately or take one day.
Step 2: Purchasing A Hosting Package with Truehost
Of course, you will need a server space to store your files when you migrate them from your current provider to the Truehost Cloud.
You can use a hosting account with enough space or purchase a new one.
You will also be required to buy a hosting space or upgrade an existing one with Truehost Cloud. Truehost does not offer free transfer of files to an existing hosting account according to their File Migration policy.
Step 3: Transferring Files to Truehost -Websites back up files, Emails and Databases
Truehost has a simple step-by-step guide on how to do file migration on your own.
However, transferring files can be a tiresome task for non-technique individuals Alternatively, you can request assistance from the Truehost Support team by opening a ticket on their platform or writing an email to Truehost support.
Step 4: Hire Gan Technologies to Do the transfer for You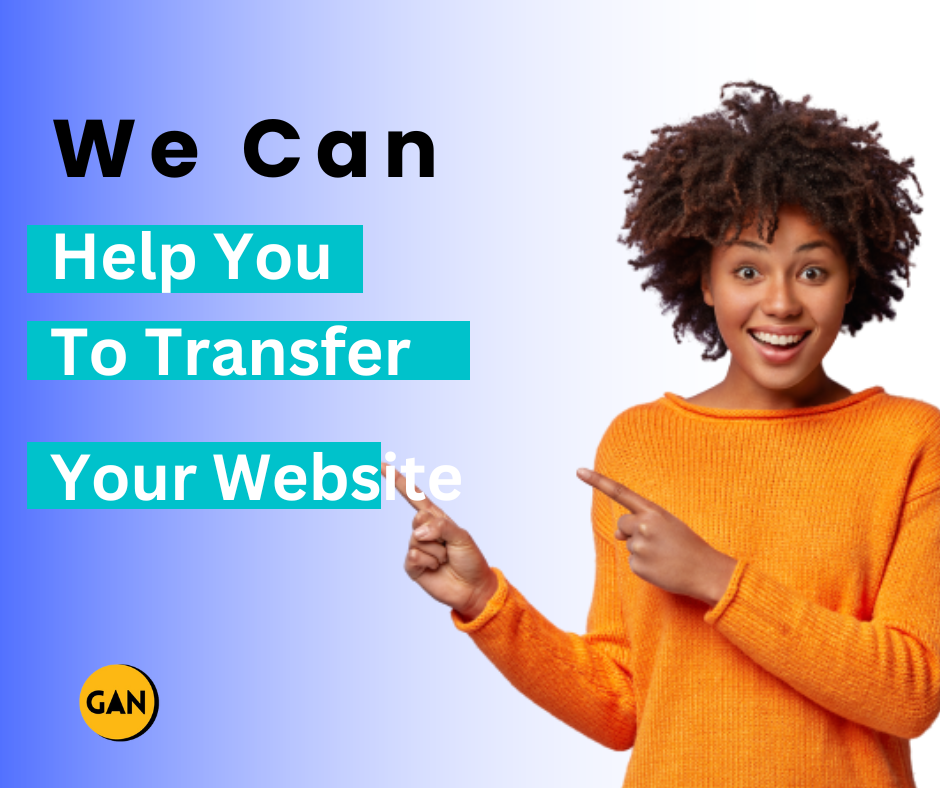 Perhaps this is the good news since I started writing this guide.
Gan Technologies offers you the best services you could ever find when it comes to web development and file handling.
We understand all the processes involved in handling data. At a small fee, we smooth the movement of your data in such a way that there's no loss of data and with less interruption of your services.
We take the burden of having to make countless calls, and countless emails out of your shoulder.
In order to keep both of us accountable, our task begins by signing a memorandum of Understanding that defines our terms of service.