How to Build a Professional Website that Attracts More Visitors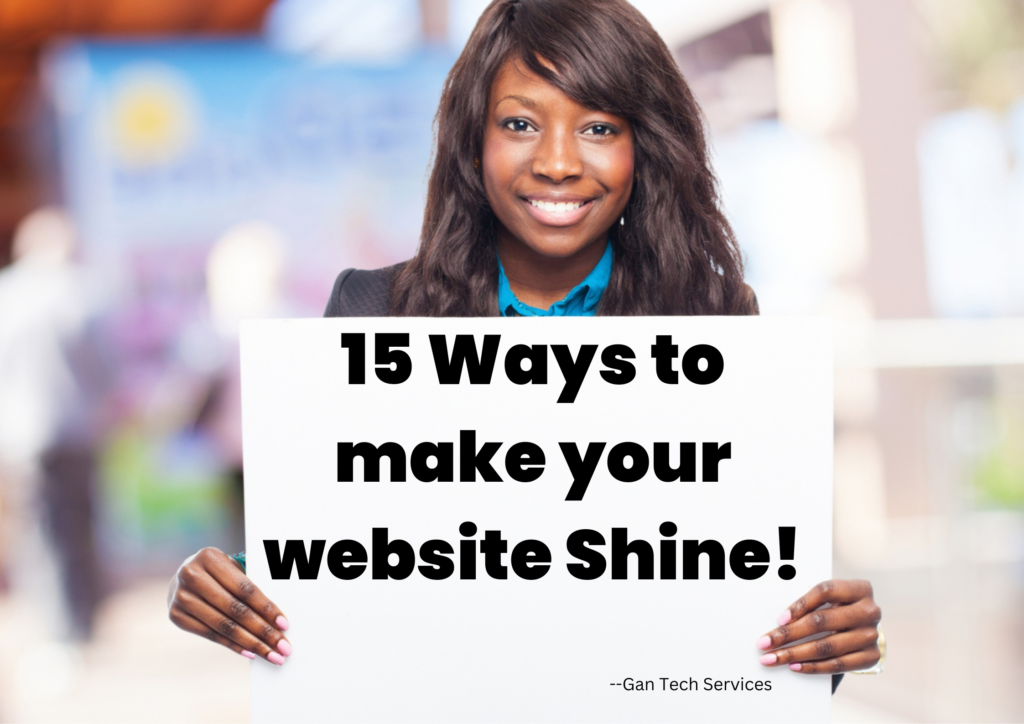 Your website is your most crucial tool for online marketing, so it needs to be well-designed. You need to have a site that appears professional, targets your ideal market, and attracts high-paying customers.
15 Ways to give your website a professional look
Keep it Simple
Always keep things basic while designing websites. Nothing makes you appear more unprofessional than a website with way too much going on. Your guests will become perplexed and irritated if there is too much going on. Your website should have a clear purpose for everything it contains. Limit the number of pages, keep the navigation simple and concise, and make sure that key information, such as a way to contact you, is readily available.
Develop a Plan for each Page
A well-planned strategy is used when creating a professional website. Your website should have a purpose for each page. Each page of your website should be created with a specific objective in mind, whether it is to encourage visitors to make a purchase, inquire about a service, or exhibit your amazing work.
Consider the most effective way to accomplish that objective as you design your page. Consider the various ways in which people can reach you while building a contact page, for instance. Everybody has a different preference, so it's critical to provide options. While some people might prefer the phone, others might prefer email or completing a contact form. If you use social media platforms, you should mention them on your contact page as well because some individuals might choose to reach you that way. The key is to make whatever the purpose of the page is as simple as you can for visitors to do.
Add crystal-clear calls to action
What happens once someone reads your page? Calls to action assist in directing your visitors. Avoid overcrowding your pages with calls to action because this will only confuse visitors. Your calls to action should be prominently displayed on the website and make it obvious what you want visitors to accomplish.
Speak to your Audience rather than at them
Amateurs tend to focus only on themselves when speaking. Professionals speak with their clients, listening to their concerns, responding to their inquiries, and explaining why they should hire them to handle their difficulties.
People are interested in what you can do for them, that much is true. They visited your website in an attempt to find a solution to an issue they were having. You just have a few seconds to capture their attention, so stop wasting time bragging about how awesome you are and start outlining how you're going to assist them instead.
Edit your document, then edit it again
Online, conciseness is crucial, and nothing screams amateurism more than paragraphs of writing that fail to make their point. On a professional website, less is more. Avoid making your visitors scroll endlessly to find what they need. Keep your writing succinct, charming, and direct.
I advise going through your sites and removing any unnecessary content. Once you've completed that round of revisions, go back and edit once more until you have a copy that uses the fewest number of words possible to communicate your message.
Add your Prices, at Least your Starting Prices
You must advertise your starting costs if you wish to draw in high-end customers. Prices on your website assist qualify leads and cut down on back-and-forth with customers who can't afford you. You can more effectively target your ideal customer by including starting costs on your website.
Provide Extensive Descriptions of your Goods and Services
What your visitors are purchasing from you should be clear to them. A lack of clear descriptions for goods or services sends a warning signal to potential customers that you might not be reliable.
Your service pages should include information about what you offer and how long it typically takes you to complete tasks. Make sure your pages are as descriptive as possible if you're selling physical goods so that customers can "feel" the product.
Limit the use of Stock Images
Get rid of the tacky stock photos and spend money on quality photos if you want to appear professional. An image, as they say, is worth a thousand words. Using stock photos that are widely available online dilutes your brand, but using professional photos demonstrates how seriously you take your company.
People like to purchase from trusted brands. Professional photography aids in creating that connection, which improves your brand and attracts clients who are willing to pay more.
Avoid Using Many Colours
A website's design with too many colors may give users a negative experience. Making the appropriate color selection is crucial because not all colors work well on screens. Your website's main color should be eye-pleasing and calls to action should be highlighted with bolder hues to help them stand out.
Maintain Animations
Your website will appear great when there are subtle animations, but if there are lots of them, your site will quickly resemble a tacky PowerPoint presentation. It doesn't always make sense to include them just because you can.
Keep your animations straightforward and focused on your main goals. You can encourage your users to take action by fading in an image or emphasizing a call to action. Your website becomes annoying for users if every element is animated. Animations must serve a function more than just being visually appealing, keeping in mind that simplicity is vital.
Examine Typography
It's crucial to keep in mind that most website visitors scan content rather than reading it word for word. To ensure that the most crucial details don't get lost on the page, typography can assist divide information into manageable portions. To make your website easier to read, use headings, different colors, and bold or italicize crucial text.
Ensure that your website Loads Quickly
A reputable website opens quickly. Don't forget that you only have a brief window of time to grab someone's attention. Avoid utilizing several needless plugins or external scripts that can slow down your website's loading times. Always make sure to optimize your website's photos, and stay away from submitting any too-huge files.
Add Email Opt-in Field
By including an email opt-in on your website, you may stay in touch with your visitors. Email opt-ins are a fantastic way to promote to your clients and build trust and professionalism.
Just including a "Subscribe" box doesn't encourage people to use it. Giving away something worthwhile for free is the best approach to entice people to join your mailing list. Offer a free download, an ebook, or another perk to entice visitors to opt-in. They will value the useful information, and once they are on your list, it will be simpler to persuade them to visit your website again and make a purchase in the future.
Take Accessibility Serious
A professional website considers all of its visitors, including those with disabilities. Some of your visitors might be colorblind or have other vision issues. Make sure your photographs include evocative alt tags that screen readers can read. Check the contrast of your website to ensure that colorblind users can see all of its components.
Add Your Individuality
You can create a website using a ton of website builders, themes, and templates, but the sites that stand out the most are the ones that think beyond the box. Don't be hesitant to add some flair that reflects your unique personality because customizations can go a long way.
Conclusion
In conclusion, be careful when selecting your fonts and color scheme, utilize larger photos, optimize for mobile devices, engage with a design firm that is familiar with your industry, and keep in mind that straightforward designs are frequently the best.
Sometimes, the smallest adjustments you make to your website have the biggest effects on your reputation and image.
Improve the professional appearance of your website to draw in the right customers, cultivate a devoted following, and eventually boost sales.