Top 12 Video Editors For Starting a YouTube Channel.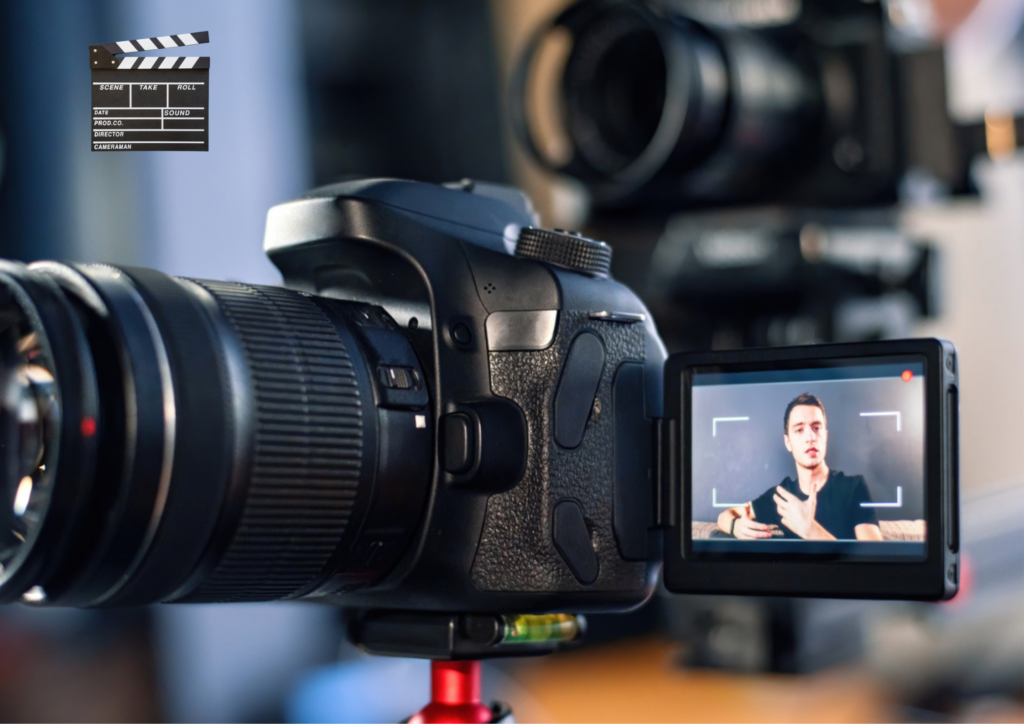 Video marketing is being explored as a result of advancements in internet speed technology and public interest. And if you're seeking the best video editing software for YouTube beginners because you want to create your videos and share them with more people, I believe you've come to the correct place.
Choosing the Best YouTube Video Editor: A Guide to Find Your Perfect Fit
The finest video editing software for YouTube should take a variety of aspects into account. Fortunately, they exist in a wide range of styles, costs, and expertise levels. Verify that these three conditions apply to every piece of software you consider:
Budget
From cheap to pricey, there is a YouTube video editor for every budget. Set a budget and stick to it by deciding how much you are willing to spend on software.
Ability Level
From Hollywood pros to amateurs, the finest video editing software for YouTube caters to a range of ability levels. Verify user reviews to make sure the YouTube video editor you purchase is suitable for your ability level.
Compatibility
Make sure your YouTube video editor is compatible with your device. This may seem apparent. Some only function on newer devices or on Macs, Windows, or both. Make sure your editing program supports the additional video/audio sources you plan to use while creating YouTube videos (such as a webcam, screen recorder, game console, DSLR camera, or microphone).
Essential Features to Look for in a YouTube Video Editor
Monitor recorder
A screen recorder is necessary if you're editing YouTube videos for gaming or online tutorials. These range from basic screen recording to camera capture, live broadcasting, and background replacement options.
For additional information about the top screen recorder-compatible video editing applications for YouTube.
Overlay
You will require a video overlay tool if you are editing videos for YouTube. Your logo, "like" and "subscribe" buttons, as well as any stickers or emojis you wish to include purely for fun, can all be added to the video overlay.
Music Library Stock
YouTube has tight rules regarding music licensing. If the music in your video is protected by copyright, it will be removed. To submit videos without anxiety, find a YouTube video editor with a collection of royalty-free stock music. The inclusion of a sound effects library would be much better.
Templates for YouTube
You may save a ton of time when editing videos for YouTube by using pre-set YouTube aspect ratios and ready-made intro/outro templates.
Android and iOS YouTube Video Editing Apps
FilmoraGo
With the use of filters, transitions, texts, and music, users can create and edit their films using the YouTube editing tool FilmoraGo for Android and iOS. With this program, you may make a project from scratch or insert your films into pre-made themes. Additionally, it provides formatting choices that let users adapt their footage to meet any desired dimensions. However, using the free version will result in the export of your video with a watermark. Another issue I had with this tool was that it does not enable 4K export, which is a crucial function for YouTube videos.
Pricing: Both a free and premium version is available. The paid edition, which costs $6 per month or $38 per year, enables users to export their work in 1080P without a watermark.
Pros
numerous devices are supported
Beginner-friendly
There are numerous editing possibilities.
Cons
Users are limited to working with a single video layer.
The free app's watermarked video
The free version has a resolution export restriction of 1280 x 720.
No 4K export assistance
Multiple-track editing is not supported
Kinemaster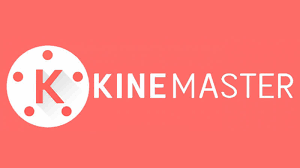 KineMaster provides users with complex options including audio mixing, lighting modification, chroma-keying, and blending mode, in contrast to other simple YouTube editing tools. This program enables 4K video export and is compatible with both Android and iOS smartphones. The support for green screen editing in KineMaster is one of its main selling points. I particularly loved how simple it was for me to edit videos with several layers.
Pricing: The basic version is free, but the premium version costs $4.99 per month and offers access to more advanced features, and has no watermark.
Pros
Simple user interface
It includes a variety of editing features and allows multi-layer editing.
Cons
Watermarked completed videos are included in the free version.
Only primary clips are allowed for transitions.
PowerDirector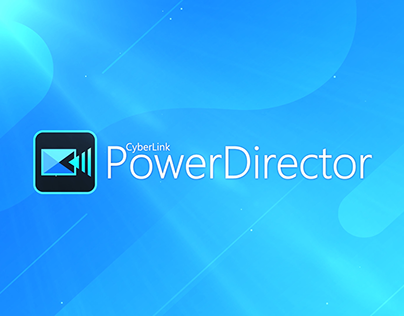 The PowerDirector software makes it simple for video content makers to edit, cut, polish, and publish their videos. They can add text, titles, shapes, and graphics to their videos using the included tools. Once logged in, users may select the format they wish to edit their movie in, and unlike other applications, the effects are in line with the objects. This application is not the greatest choice for YouTube videos because it only supports 720P and 1080P video output. We found this app's lack of layers to be problematic as well.
Pricing: The pro edition costs $19.99 a month and offers a free trial.
Pros
It provides numerous editing features.
It's simple to use.
Short pause during video processing
Cons
Reverse layering can be extremely perplexing.
No support for multi-track video editing
No support for 4K video export
iMovie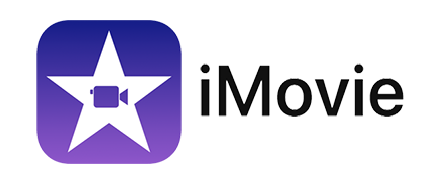 Users can edit and change their videos using the video editing program Final Cut Pro. Users can use features like noise filters and color tools, as well as a variety of preset windows, to edit their films. With the help of this tool, users can combine many clips into a single sequence by selecting from a variety of video transitions.
Price: The Apple App Store charges $300 for Format Cut Pro as a one-time fee.
Pros
Supports 360-degree virtual reality footage; unlimited video tracks
Higher output resolution
Cons
It's expensive
Unsupported multi-layer editing
Adobe Premiere Rush (iOS and Android)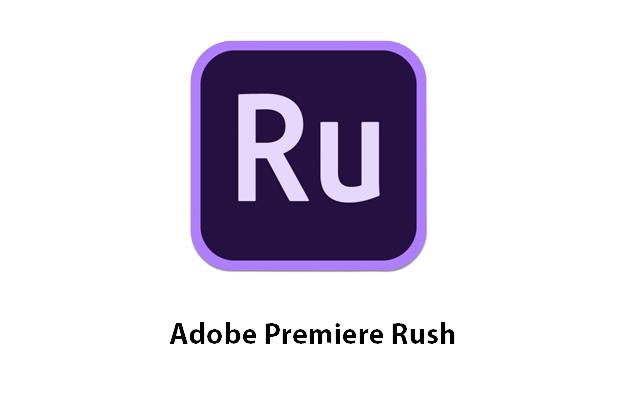 Adobe Premiere Rush makes editing video easier than ever. The program features cutting-edge options for title animation, speed adjustment, color correction, and more.
Additionally, it offers the usual editing features. Trim, crop, rotate, mirror, add overlays, stickers, filters, effects, and transitions are just a few of the editing options available.
Additionally, the premium edition of Adobe Premiere Rush has a volume control to ensure that sounds are evenly distributed across the audio mix. With Adobe Sensei AI, this occurs automatically!
Price: 2 GB of cloud storage is included in the free edition; 100 GB is available for $9.99 per month.
Pros
a variety of editing features
fantastic for novices
has 20 languages available
enables 4K video
Cons
GoPro Quik (iOS and Android)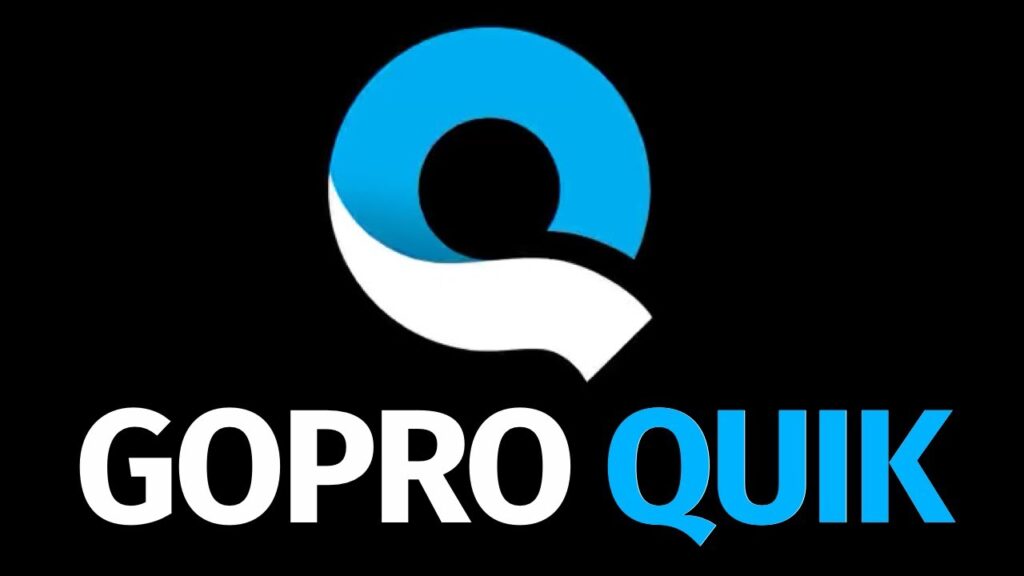 Vlog editors like GoPro Quik work well for creators that like to create on the fly. The GoPro camera is usually used with it, but you can also use the app to edit footage taken with an iOS or Android device.
With its straightforward interface, you can complete a lot of tasks quickly, such as selecting filters, altering the pace of the video, choosing colors, trimming, or cropping. You may edit to the beat of your music with the auto-sync tool.
Pricing: The basic version is free, but to access the more sophisticated features, you must purchase a monthly subscription for $1.99.
Pros
Simple to use
Excellent editing capabilities in the free version
Utilizing cloud storage
enables 4K video
Cons
A subscription is required for advanced editing tools.
occasionally has glitches
Splice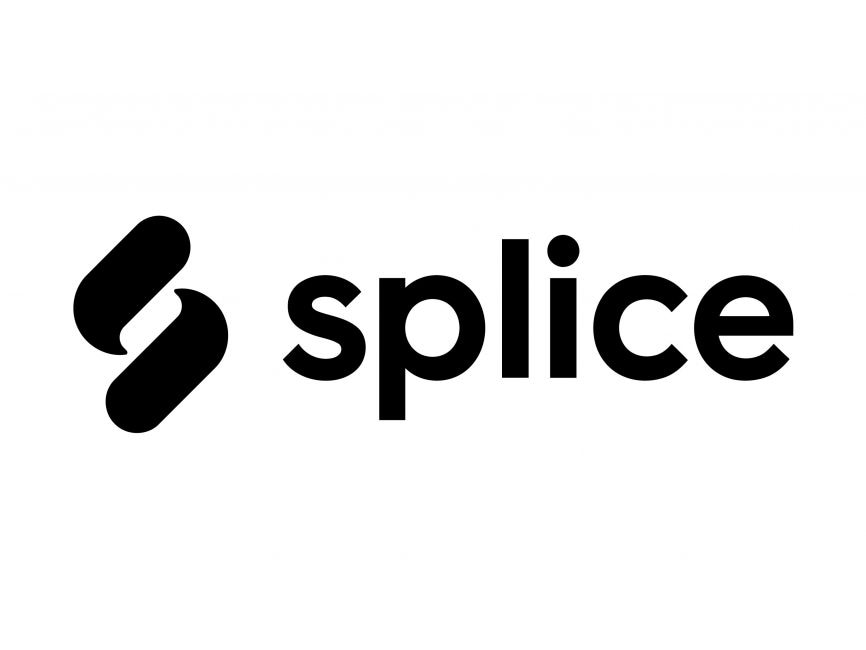 The interface for editing videos on Splice is clear and uncomplicated. If you're making a video on the move, you should check it out because it makes clipping, cutting, and reordering your clips simple. If you're an influencer, this is especially true.
Splice also provides a wealth of capabilities that let you combine clips, make overlays, and get rid of backdrops by using the chroma key. It even includes different animations and speed controls.
Pricing: There is a free edition and a $4.99 monthly subscription.
Pros
a variety of editing features
logical software
numerous sound effects
Cons
Not compatible with 4K video output
VN Video Editor (iOS and Android)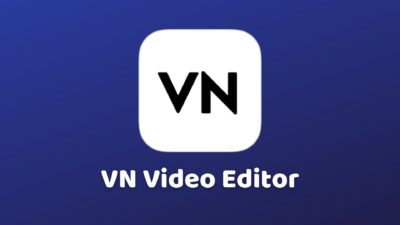 In VN Video Editor, the "VN" stands for "vlog now." The best users of this app are therefore those who produce mobile videos and post them immediately to social media.
To create the ideal tone for your material, you can use this app's text, voice-over, music, and transition features. Overall, it's a great technique to give amateur videos a polished appearance.
The interface's only drawback is that it takes some getting used to. But once you get the feel of it, you'll be editing away in no time!
Pricing: There is a free version available, however, a subscription costs $9.99 per month.
Pros
Quick and effective
Supports Video in 4K
Cons
Applications for iOS and Android are not the same.
Multi-layer video tracks cannot be added
InShot (iOS and Android)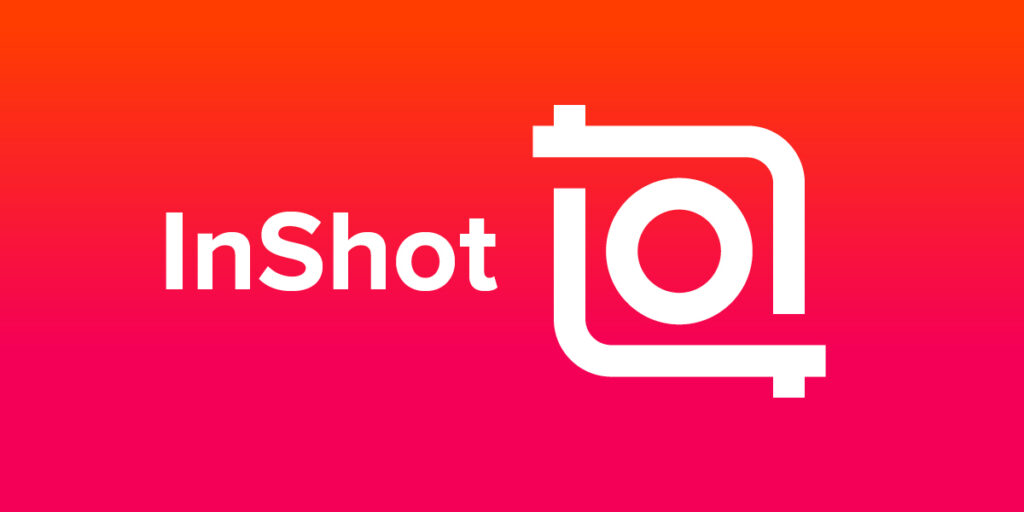 InShot is a well-liked tool with millions of 5-star reviews on Google Play and the App Store. With the help of this app's complex yet simple functionality, you may perform everything from trimming and chopping to adding effects.
If you want to post to more than just YouTube, InShot makes it simple to change the aspect ratio of the video for use on TikTok and Instagram. You can experiment with some nice filters and backgrounds as well.
Pricing: A free version is available, while Pro has a monthly fee of $3.99.
Pros
simple and quick video editing
The free edition has no watermarks.
Supports 4K
Cons
The video timeline has just one track.
Magisto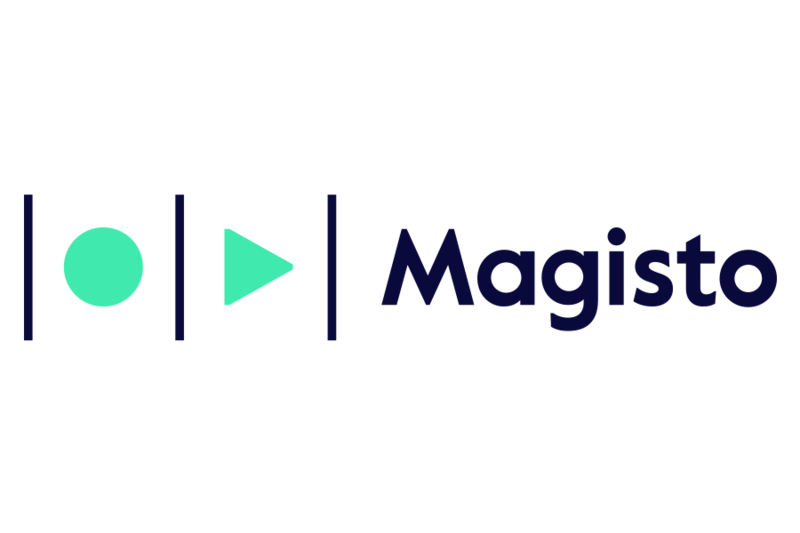 Magisto is an online and mobile video editor and creator for iOS and Android smartphones. Your Apple ID, Google account, Facebook account, or email address can be used to sign in. There is a large selection of music accessible for users to choose from, and this application allows users to select project ratio, presets, and maximum video time when editing. However, to use the presets option, we had to subscribe.
Pricing: Other subscription options are offered in addition to the free version. Users can remove the watermark from their movies by upgrading to the premium version, which costs $4.99 per month on a yearly plan. The professional edition, on the other hand, costs $9.99 per month and gives users access to iStock and Vimeo Pro.
Pros
Compatible with iOS and Android devices
There are numerous editing options available.
Cons
For free accounts, the maximum video length is 60 seconds.
There is no multi-track editing support.
Canva – Best for Graphic Design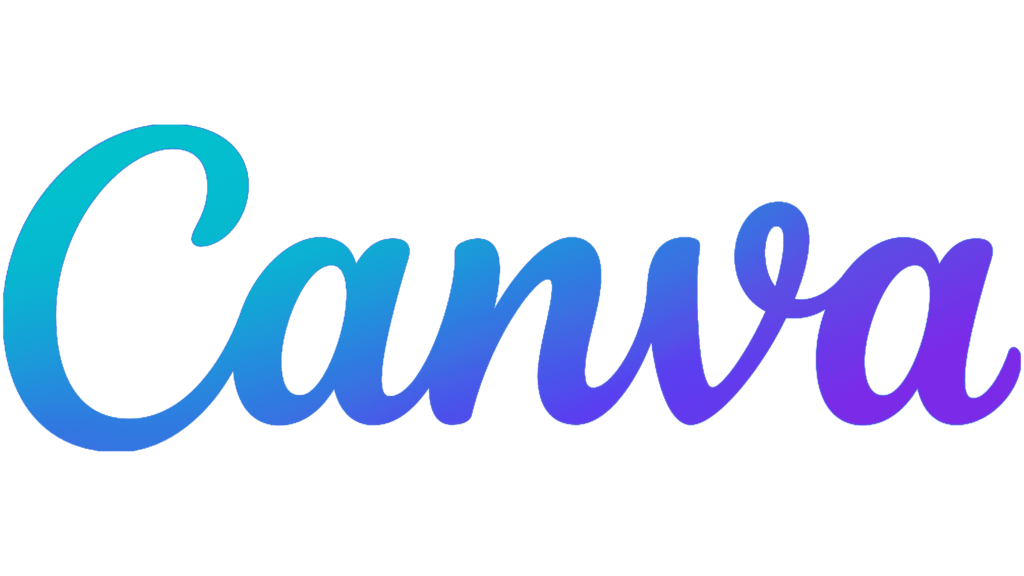 For those with little to no experience, Canva is a well-liked website for graphic creation. It also happens to be among the top programs for editing videos for YouTubers. The 250,000 professionally created video templates in the free version are all fully editable and many of them are tailored specifically for YouTube. The website includes millions of design resources, ensuring that no two YouTube videos are the same. You may use your creativity and design talents while still finishing a film in a short period.
Pricing: Free with a $119/year Pro version option
Pros
Available in online, desktop, and mobile formats: The software's accessibility across several platforms offers simplicity and versatility.
Thousands of cost-free design resources and templates: provides a huge collection of no-cost design components and templates to improve video projects.
Cons
Users may discover that the software is lacking in some advanced video editing functions and skills.
No direct interface with YouTube or option for direct video uploading may be present in the software.
Lightworks – Best for Transitions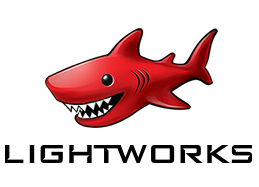 One of the greatest video editing programs for YouTube newbies who are serious about learning the craft is Lightworks. For more than 30 years, Oscar-winning movies like Braveheart and Pulp Fiction have been edited using Lightworks. The Hollywood classic's free version is simplified and more appropriate for YouTube video editing. Because it has hundreds of original transitions, including all the sophisticated transitions available in the Pro edition, we believe it to be among the best YouTube video editors.
Pricing: Free, $9.99/month for Create, and $23.99/month for Pro for Premium memberships.
Pros
The majority of features include basic and advanced settings: that enable access to and use of the software's functionality by users with a range of skill levels.
Excellent performance provides stable performance when doing video editing operations.
Cons
There is a little learning curve for novice software: It could take some time for users who are new to video editing to become comfortable with the program.
exports only in 720p: The maximum export resolution is only 720p, which might not be sufficient for the output of higher-quality video.
Conclusion
The top YouTube editing programs share a lot of characteristics, including straightforward user interfaces, video filters, and sophisticated capabilities like color correction and stabilization.
It takes a lot of trial and error to get the top YouTube video editing program at a fair price. We provided the top free YouTube video editors as a result.
When it comes to title templates, transitions, animated overlays, video speed modification, a video stabilizer, special effects, and a ton of other capabilities, PowerDirector 365 has everything you could need.
A vast collection of background music, sound effects, images, films, and entertaining audio effects, such as a voice changer, are available in this YouTube video editor's large royalty-free library. Uploading your video directly to YouTube allows you to edit the background or remove extraneous elements from the shot.
Tools and features for any type of video, including TikTok and major motion pictures, are available in PowerDirector. To precisely manipulate brightness, color, and saturation, splice scenes, rotate, flip, cut, and crop films. Multiple effects, including stutters, mirrors, and embosses. With a user-friendly design and a short learning curve, it is the ideal video editing program for new YouTube users.
Resources