How to Innovate Your Customer Service to be Ahead of Competition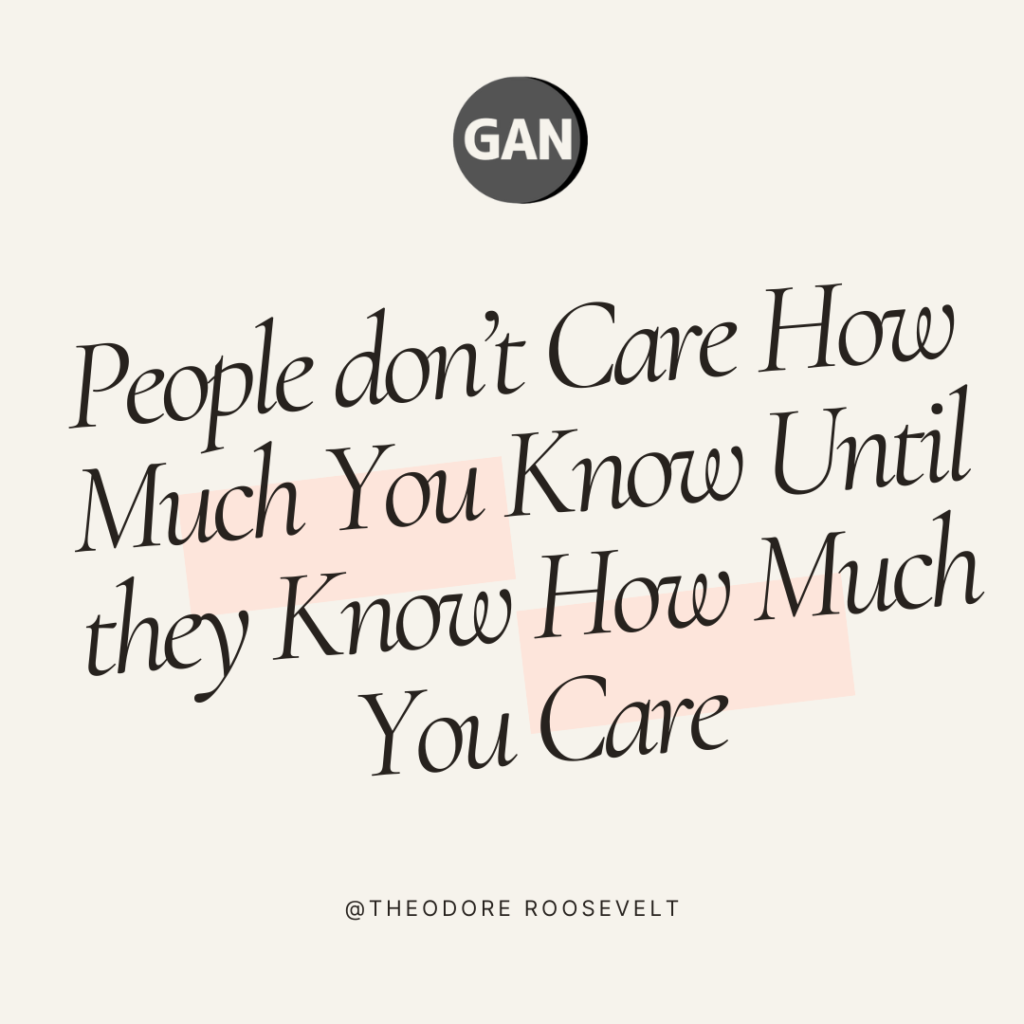 Customer service encompasses facilitating seamless and joyful interactions with your clients, spanning pre- and post-purchase stages. This extends beyond traditional phone support to include various channels like social media, text messages, email, and online platforms. Delivering exceptional customer service is pivotal for retaining clients, expanding your business, and is integral to the brand promise. Many businesses now offer round-the-clock self-service support, reinforcing the importance of customer support beyond mere answers.
Principles of Good Customer Service
Personalized
A human touch is the foundation of any good customer service experience. Personalized interactions significantly enhance customer service and demonstrate to clients how much you value them and their issues. Consider service as an opportunity to win your customer's business once more rather than as a cost.
Competent
According to consumers, competency is the factor that has the most impact on a positive customer experience. A customer support representative must have the ability to resolve customers' issues as well as a thorough understanding of the business and its goods. They grow more capable the more knowledge they possess
Convenient
Customers want to be able to contact a customer care agent through the method that is most suitable for them. Provide assistance through the channels of communication that your clients prefer, and make it simple for clients to locate your contact information.
Proactive
Customers want businesses to get in touch with them on their own initiative. Proactively contact your customers and explain the issue if one of your products is back ordered or your website will be unavailable. Although they might not be pleased with the circumstances, they will appreciate that you informed them.
Common Customer Services Channels
Phone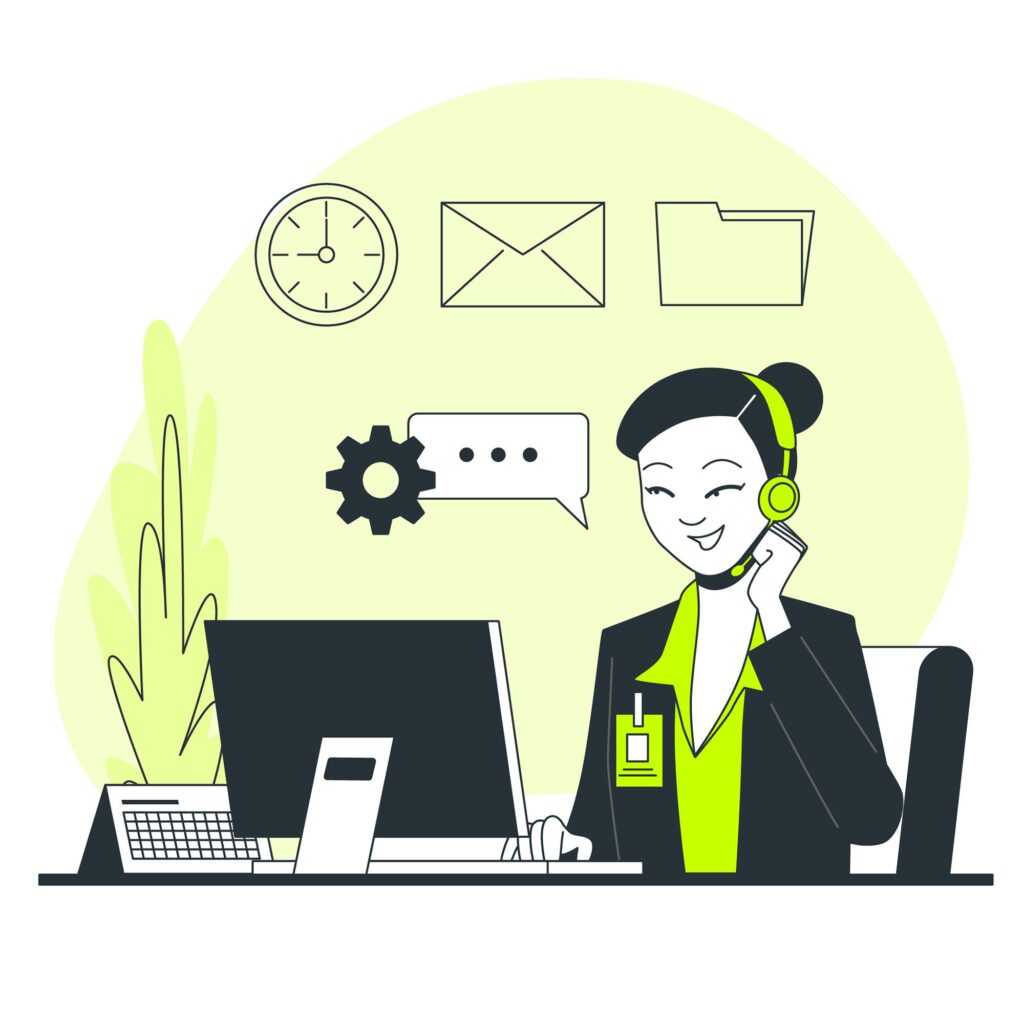 Many businesses primarily use phone conversations to deliver customer service. A customer service agent answers the phone after customers call a hotline and wait in line. However, Forrester observed that the appeal of phone-based customer service is waning and that phone service is now considered as an extension of another channel, such as email or web-based service.
A text message
Consumers were surveyed by Conversocial to discover more about their messaging preferences. While 71% of respondents indicated that they expect brands to provide customer care across messaging channels, just 48% of companies are set up to do so.
Customers desire to contact businesses on this channel since they already use such platforms frequently and find it convenient to receive service there (for order confirmations, reminders, status updates, surveys, coupons, etc.).
Emails
Many customer care requests and responses are still made and sent by email, where a human touch can still be offered even when using a machine. According to a study by Twilio, email was the second most popular way for people of all ages to contact customer care. This finding may be a result of how much time it can save to submit requests on your own time rather than having to wait in line. We'll soon offer you sample customer support email messages that you may use to address a range of problems.
Self-Service
Many customers are already using DIY customer care techniques to quickly and simply obtain the information they require without having to pick up the phone or wait for an email response. More than 69% of customers attempt self-help problem-solving. Businesses are responding by creating knowledge bases, which are where customers go to find touchless customer care whenever they need it. Knowledge bases are where businesses publish articles and videos that demonstrate how to use their goods and services.
Messaging
Since messaging has become one of the most often used methods for customers to request customer care, its use as a support channel has increased dramatically over time. Businesses are beginning to rely on the more than 3 billion users they have worldwide to provide rapid and simple content distribution and customer service to audiences.
These exchanges may occur via text messaging (described above), messaging applications, or direct messages on social media (more on that below).
Social Media
Another emerging method for firms to interact with clients more regularly is through customer care on social media.
On Twitter, Facebook, and Instagram, customers can quickly and easily get answers to their questions, and social media enables businesses to be a little more lighthearted. Some companies even set up separate accounts just for customer service.
Live Chat
Long hold periods and wait times are the parts of customer service that customers find the most aggravating, therefore live chat is a way to offer quick customer support without making your clients wait for responses. Its ability to be controlled by humans, bots, or a combination of the two is a plus.
On-site customer service and support can be offered instantly using live chat widgets, which may be a more convenient option for your clients. Some firms use chatbots to operate them more reasonably because they need full-time attention to function efficiently.
In-person
In-person service is yet another sort of client service. This applies to physical stores in sectors like the food and retail sectors. When someone goes shopping, a customer care agent typically approaches them, asks if they need any assistance, and then rings them up.
Nothing leaves a better impression than a positive in-person encounter, despite the fact that it can appear that in-person customer care is a practice of the past.
Now that you are more aware of the many kinds of customer service, let's look at some specific examples to provide your company with some further context and motivation.
Characteristics of good customer service
Empathy
A little compassion can go a long way. Being defensive in response might stoke the flames of an irate customer. Instead, assure them that you are aware of their situation and are prepared to assist in any way. Customers that are unhappy, perplexed, or even joyful, experience the same thing. Connections are spawned by empathy.
Listening intently
You can gain a deeper understanding of your client's thoughts, needs, and desires by actively listening to them. Active listening involves listening intently while also observing the speaker's body language and tone of voice. Wait for them to finish speaking before thinking of a reply.
Transparency
The last thing that customers want to do when they contact help is to spend an hour on hold. Therefore, let clients know how long they can expect to wait if your customer care staff is busy. In order to save customers from having to wait on hold, you may also think about creating a callback system, in which an agent would contact or message a customer as soon as they are free.
Communication abilities
Make sure you are capable of dealing with the public when your employment involves dealing with them. A successful relationship between you and the consumer is created by interpersonal qualities like effective communication, optimism, adaptability, and responsibility. They foster trust and enhance client interaction.
Being able to multitask
Live chat representatives are required to manage multiple conversations at once, listen to each client, and then locate the solution. This in itself requires talent. When asked a lot of questions, great multitaskers remain focused on the wider picture and feel at ease talking to several people at once.
Well-tempered
Customers occasionally find it difficult to communicate in writing. Sometimes clients become tense out of frustration. Customer service representatives should have the emotional stability to remain composed and friendly during every transaction, even when they believe the customer is being disrespectful of them.
Attentiveness
If you acknowledge a customer's request and promise to help them when you can, you can still make them feel seen and heard even if you can't immediately take care of their needs. This could entail responding to their email and promising a more complete response later, or it could entail responding to a disgruntled client on social media and requesting further details via DM.
Collaborative abilities
Working with other teams or departments is frequently necessary to provide an answer to a customer's question. Is customer support or marketing responsible for responding to unfavorable comments on social media? It can be tricky at times.
If your social media accounts are managed by your marketing department, make sure they link with the customer care department for assistance with any incoming support inquiries. Agents must be excellent collaborators because providing excellent customer service is everyone's responsibility.
Having emotional intelligence
The ability to recognize and manage your emotions is known as emotional intelligence. That can entail being aware of when you are about to become angry, sad, terrified, flustered, or any other strong emotion, and responding appropriately. Customer service representatives need to have strong emotional intelligence because it can support them in keeping their composure while working and their emotional well-being.
Creativity
Despite your best efforts, a customer will inevitably have a unique demand or question that you haven't encountered before. Sometimes, there may not even be a precise response or resolution. In these situations, imagination is essential. Your representatives must be able to think quickly, ascertain the customer's true wants, and then devise an original solution to address those demands.
Customer-focused mentality
Although the customer's interpretation of events has a critical role in determining how they feel, they are not always correct or wrong. Your employees will prioritize the customer experience and customize their service to each client's unique needs with the support of a customer-first mentality, even when they disagree. By putting the customer and their needs first, agents are also better able to provide proactive service, which can turn a customer's negative perspective of events around.
Digital Competence
More than 70% of customers desire natural, conversational experiences wherever they are and for everyone, they contact to know the whole context, according to our most recent CX Trends Report.
Significance of Excellent Customer Service to A business
Making brand advocates
Loyal, repeat consumers are more likely to purchase from businesses that offer outstanding customer service, which is typically considerably less expensive than attempting to recruit new ones.
Revenue growth
Is a result of improved customer service, which encourages customers to buy more goods and services overall.
Driving brand differentiation
Even if they provide similar items, some businesses distinguish apart from their rivals by offering incredibly relevant and individualized customer care.
Success factors in customer service
Sync all customer encounters
Throughout the customer experience, seamlessly link all service touchpoints, including digital channels, contact centers, and field engagements
Offer options for engagement
Give them many options so they may interact with you whenever and wherever they want.
Deliver exceptional experiences
Give customer-focused call center representatives the freedom to go above and beyond.
Provide unique responses
By using best-in-class knowledge management or automated, individualized advice, provide the one, accurate response.
Automate interactions and processes.
Utilize automation and intelligence to predict, enhance, and broaden the client experience.
To consistently deliver a high level of customer service, businesses must supply the newest technologies to automate and personalize service as well as to give a unified and seamless experience across all client touchpoints.
Utilize AI to provide richer services at scale.
Automation and AI are increasingly being used in customer support. As a result, businesses are increasingly focusing on bringing automation and intelligence to every consumer engagement. AI is a crucial component of any company's capacity to provide an immersive customer experience, from automating boring operations to free up an agent's time to implementing AI-powered chatbots to assist with agent workflows.
AI investments have a significant impact on a company's overall operational efficiency.
Personalize each encounter
Analyze the current customer service options
Customers will spend more when problems are resolved where they are already, whether that is through chat, email, phone, or any other channel, according to our Trends Report, which found that 64% of consumers will do so.
the effects on business
There is a strong desire for this; according to our survey, 80% of corporate leaders want their customer service businesses to be known for generating reliable revenue.
Combine Systems
Teams can track changes in customers' lifetime value by integrating CRM and customer service platforms. By transferring data between these systems, it is possible to find individualized, pertinent answers to consumer problems that would not have been thought of otherwise.
The top advantages of cloud computing for customer service
Keeping up with growing consumer demands for more and faster access across more platforms and channels is getting more and more challenging and expensive for businesses that still rely on old customer support systems. Because of this, many businesses have already switched to cloud-based CRM platforms and other customer service applications that offer
For easy management and integration across all departments and client devices.
Scalability enables cloud platforms to expand at the same rate as companies.
the most recent technologies and features without the requirement for ongoing capital expenditures.
They simply pay for what they use because of the low cost.
a deeper understanding of client demands, preferences, and behavior to help them keep their offerings up to par.
Mobility is made possible by the cloud, which makes it possible to access customer support while on the go via smartphones and other devices.
Future trends in customer service
The future of customer service is rapidly approaching, and with it come new opportunities for businesses to stand out from the crowd, boost sales, and win over more devoted clients.
According to a recent global survey of 465 customer experience executives conducted by Oracle and ESG, 66% of the companies surveyed use at least one of the following four emerging technologies to accommodate changing consumer preferences, build a unique and innovative brand, and facilitate digital transformation:
Artificial intelligence (AI)
Systems that replicate human intellect through self-improvement based on the data they gather are referred to as artificial intelligence (AI) systems. For instance, an e-commerce business might utilize an AI-enabled chatbot to learn from previous customer care encounters on how to respond to future consumer questions more effectively and quickly. The future of customer service is anticipated to be significantly impacted by AI, which will allow businesses to deliver more individualized offerings and more foresighted replies to address customers' issues more swiftly than the other three coming technologies.
Virtual reality (VR) and augmented reality (AR)
Virtual reality (VR) is a computer-generated experience that often uses a headset to create an immersive setting. An interactive experience where computer-generated information is superimposed on a real-world environment is akin to augmented reality (AR).
Customers can preview and personalize products using both, and they can also participate in product training and demos as well as discover new entertainment options and product experiences. Organizations are anticipated to use VR and AR to improve consumer engagement, address customer issues, and set themselves apart from their competitors.
Intelligent Voice Assistants
Intelligent voice assistants carry out tasks or deliver services in response to spoken requests, including automated digital assistants made available through websites. Customers may easily and conveniently ask inquiries, and they can use cutting-edge intelligence to direct customers to offers and goods that are relevant to them as well as notify them when their order status or account information has changed. While reducing operating expenses and offering a unique customer service experience, intelligent voice assistants can assist businesses in resolving customer issues more quickly.
The Internet of things (IoT) for customer service
IoT technologies link online gadgets together. IoT sensors can be included in a wide range of products, including smartphones, wearable technology, appliances, automobiles, manufacturing machinery, and much more. The links provide businesses with up-to-date information and insight into the tastes and actions of their customers. For instance, telemetry data from IoT sensors installed in products can be used by businesses to continuously track the status and performance of the product.
Before the consumer is aware of an issue, the company might start a customer service interaction if the product starts to perform poorly. A few of the benefits of the IoT for customer service include real-time product performance monitoring, product quality assurance, and the opportunity for customers to manage their items via a mobile app.
All of these cutting-edge technologies have the potential to automate customer support, freeing up staff to focus on more personalized customer care and time-consuming problems. Companies that use two or more of the four emerging technologies mentioned above were identified by the Oracle and ESG survey.
95% achieve or grow market share.
90% surpass their objectives for customer retention.
73% achieve or surpass customer satisfaction targets.