How to Start a Profitable Tech Business in Kenya
For many entrepreneurs, starting a business is a dream come true, but it can also be difficult, particularly in a strange and unfamiliar area. With many chances to launch and expand a prosperous firm, Kenya has a thriving and growing economy. To know where to start can be intimidating, though, given all the moving pieces that are a part of the process.
STEPS
Market Research
In Kenya, conducting thorough market research is essential since it gives you important information about your target market and the competitive environment. You may decide what products or services to offer, how to price them, and how to sell them successfully by understanding the demands and preferences of your target market as well as that of your competitors. What you need to know about conducting market research is as follows:
Determine your market segment
The people who are most likely to buy your goods or services are your target market. Consider the following factors to determine your target market:
Age, gender, income, level of education, and other characteristics of your potential clients are known as demographics.
Where are your prospective clients located?
Hobbies, interests, and habits: What do they enjoy doing? You can more effectively design your goods and services to suit the demands and preferences of your target market by being aware of their demographics, geographic location, and interests.
Related Topic: 20+ Profitable Businesses You Can Start in Kenya with KES 10,000
Analyze Your Competition
Just as crucial as identifying your target market is recognizing your competition. With this knowledge, you'll be able to separate your company from the competition and better understand the market demand. Take into account the following when analyzing your rivals:
The offering of the rival; What goods and services do they provide?
Pricing strategy: How do they compare the prices of their goods and services to yours?
What is their marketing strategy for their goods or services? Which media outlets do they use?
You may decide how to place your company in the market by being aware of the products, prices, and marketing strategies of your competitors.
Gather data
Data collection is a crucial stage in confirming your predictions about your target market and competitors. Think about the following techniques for gathering data:
Surveys
Surveys are a terrific method to learn about the requirements, tastes, and behaviors of your target market.
Focus groups
Focus groups bring individuals together to discuss a specific subject. This can be a helpful technique to learn more about the beliefs and practices of your target market.
Web-based research An efficient and quick technique to learn more about your target market and competitors is through online research. Utilize resources like Google.
Gathering data on search trends and website traffic.
A crucial first step in launching a business in Kenya is carrying out in-depth market research. You'll be better able to decide what goods or services to offer, how to price them, and how to sell them successfully if you understand your target market and the competition.
Choosing a Business Structure
Sole proprietorship
The simplest and most typical type of business structure in Kenya is a sole proprietorship. A single person is in charge of running the company and owns all of its debts and responsibilities. A sole proprietorship has the benefits of being simple to establish, in charge, and flexible in its decision-making.
The owner is, nevertheless, personally liable for all of the company's debts and liabilities as a result of this structure. The owner is the sole decision-maker and is accountable for any financial or legal issues. Furthermore, because lone proprietors must rely entirely on their own resources, there are few sources of money available to them.
It could be challenging for the owner to keep their personal funds separate from the company's. A sole proprietorship continues to be the easiest type of business structure to start up and run, despite these disadvantages.
Partnership
A partnership is a type of business arrangement where two or more people jointly own and run the company. Partnerships come in two basic flavors—general and limited—each with its own advantages and obligations. Limited partnerships provide the partners with liability protection, whereas general partnerships provide more power and flexibility.
No matter the type, all partnerships have specific benefits and drawbacks that should be taken into account before forming one. Each partner is jointly responsible for the debts and responsibilities of the business and shares in its gains and losses. Additionally, all partners must agree on any changes to the partnership agreement. As a result, prior to starting a firm, it's critical to carefully select a partner and make sure that everyone is on the same page.
Limited liability company
A business structure called a limited liability company combines the advantages of a corporation and a partnership. Owners also referred to as members, are still able to participate in the management and control of the company while having limited accountability for its debts and responsibilities.
Due to the limited liability protection they provide, LLCs are a common alternative for companies in Kenya. Members are given the assurance that in the event of a business failure, their assets, such as their houses, automobiles, savings, and investments, will be safe thanks to this insurance. Due to the fact that they have fewer procedures than corporations, LLCs are extremely simple to create and maintain.
Corporation
In terms of the law, a corporation is distinct from its shareholders, who are its owners. The business is run by a board of directors, and shareholders have minimal liability for its debts and responsibilities. Companies are taxed separately from individuals and are able to raise capital through the sale of stock. They are nevertheless subject to more intricate legal and tax regulations than other business forms.
They frequently experience increased regulatory scrutiny as a result, along with higher administrative expenses. Corporations must keep corporate records and adhere to laws governing things like employee perks, antitrust practices, and corporate governance. They also need to follow rules for creating and managing stock options, issuing and trading securities, and handling conflicts of interest.
Legal Requirements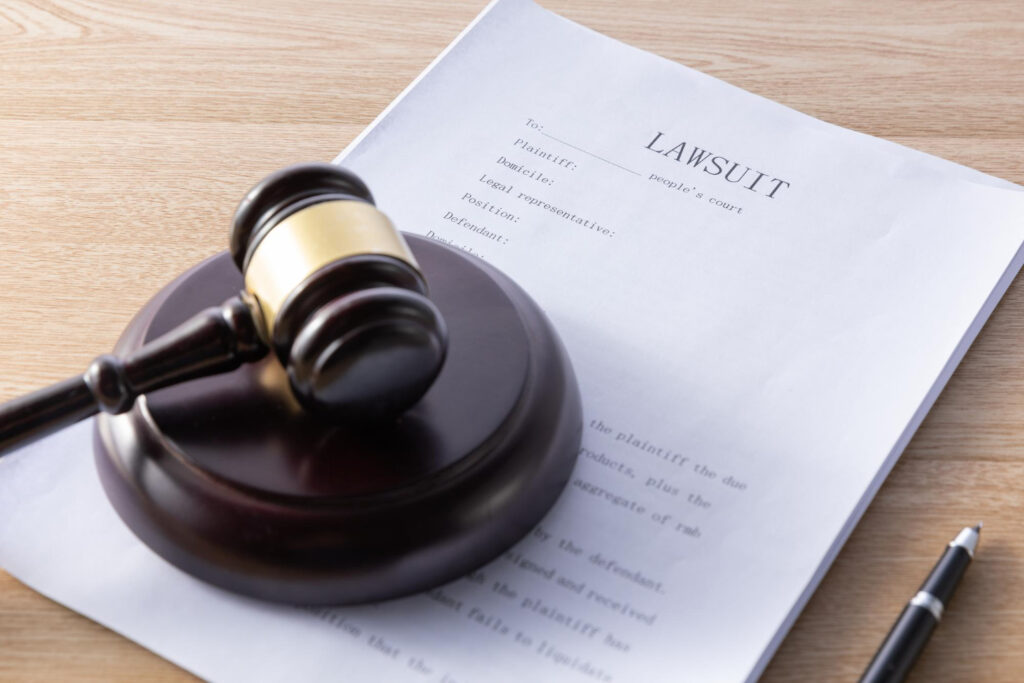 Business registration
In Kenya, registering a distinctive business name with the Business Registration Service (BRS) is the first step in starting a firm. An application must be submitted to the BRS along with the necessary money after completing a name check to make sure the desired name is not already in use. The company name must adhere to the BRS's rules and cannot be confusingly similar to another name already in use.
A Certificate of Registration will be given to the applicant once the name has been authorized. This document serves as evidence that the business is legitimately registered and permitted to operate in Kenya. The registration procedure is rather simple and may be finished in a few days. The company must also register with the appropriate local authority and receive any required licenses or permissions in order to assure compliance.
How to get a business license
Entrepreneurs must seek a business license from the relevant municipal authority after the business name has been registered. This is an essential step to establish that the company is operating properly and in compliance with the law. Application, payment of the needed fee, and any further paperwork that might be necessary are all part of the procedure.
Following receipt, the application will be examined by the granting body, and if all requirements are satisfied, a business license will be issued. Having a business license can give entrepreneurs a sense of security and confidence because it is evidence that the company is in compliance with all relevant laws.
Filing taxes
The Kenya Revenue Authority (KRA) requires all companies operating in Kenya to file tax returns. In order to avoid fines, this entails completing yearly tax forms as well as paying taxes on time. The tax laws and policies in Kenya must be understood by business owners, including the several taxes that must be paid, including corporate income tax, value-added tax (VAT), and pay-as-you-earn (PAYE) tax. To make sure that all tax responsibilities are satisfied in a timely and accurate manner, it is crucial to get professional guidance when necessary. If you don't, you risk facing harsh financial penalties or possibly legal action
Import/export licenses
You must obtain import/export licenses from the proper government agencies if your business includes importing or exporting items. By doing this, it is made possible to guarantee that the goods being imported or exported adhere to all applicable laws and requirements. The procedure entails submitting an application, the necessary payment, and any further paperwork that may be necessary. In order to prevent any legal problems, it is crucial to comprehend and abide by Kenya's import and export laws.
Funding
Options for Financing 
Personal Savings
This is a popular choice for business owners just starting out. Utilizing personal savings to finance a business can lower costs and lessen the need for outside financing. It also implies that any debts or losses incurred by the company are the entrepreneur's personal responsibility.
Family and friends
Families and friends are another source of funding for businesspeople. This can be a quick and simple way to get money, but to prevent disputes or misunderstandings, it's crucial to set up explicit terms and conditions for return.
Grants
Small enterprises in Kenya can apply for grants from a number of organizations and governmental bodies. Although there is no repayment requirement for this sort of finance, applying for grants can be challenging and calls for a strong business strategy.
Loans
For business owners looking for cash, loans from financial institutions like banks and microfinance groups are an additional choice. Businesses can use this sort of finance to borrow the money they require to launch or expand their operations, but they must pay interest on the money borrowed.
Preparing a business plan
A solid and competent business strategy must be in place regardless of the type of funding you select. A business plan needs to have an executive summary, a market study, a description of your product or service, a marketing plan, an operational plan, a financial plan, and an appendix with supporting papers.
A well-written business plan can improve your chances of getting funding and show prospective lenders or investors that your company is viable. It must be thorough and go into great detail about every facet of the company. It needs to be practical and offer a plan for attaining the objectives you have established. The plan should also be modified frequently to account for adjustments made to the market or business. Finally, when developing your plan, utilize plain language and stay away from technical jargon.
Applying for loans or grants
You can apply for loans or grants from financial institutions or governmental organizations if you have a solid company strategy. The procedure is filling out an application and submitting the necessary paperwork, such as financial records, tax returns, and company plans. It is crucial to thoroughly analyze the loan or grant's terms and conditions to make sure they align with the objectives and needs of your company.
Building a Team
Building a solid team is one of the most crucial steps in launching and operating a successful business. A strong team may support you in achieving your objectives and overcoming obstacles, whereas a weak team might slow you down and obstruct your progress. Here are some pointers for creating a capable team:
Hiring Personnel
One of the most important choices an entrepreneur can make is whether to hire staff. Each candidate's qualifications, experience, and personality should be carefully considered, and you should choose people who will get along well with one another and support your business's goals. Prior to making a hiring decision, it's crucial to perform exhaustive background and reference checks.
The creation of a network of allies
A strong network of advisors and mentors should be established in addition to hiring personnel. Among the specialists who may offer helpful counsel and direction as you negotiate the ups and downs of entrepreneurship are business consultants, attorneys, accountants, and other experts. In addition to giving you a sounding board for your thoughts and ambitions, having a strong network can help you keep informed and make wise decisions.
Fostering a good workplace
It's critical to establish a healthy workplace culture that values teamwork, innovation, and hard work after you've hired staff and established a network of mentors and advisers. This can involve creating a welcoming and secure work environment, fair compensation and benefits, chances for professional development, and frequent chances for feedback and recognition.
Motivating employees to work harder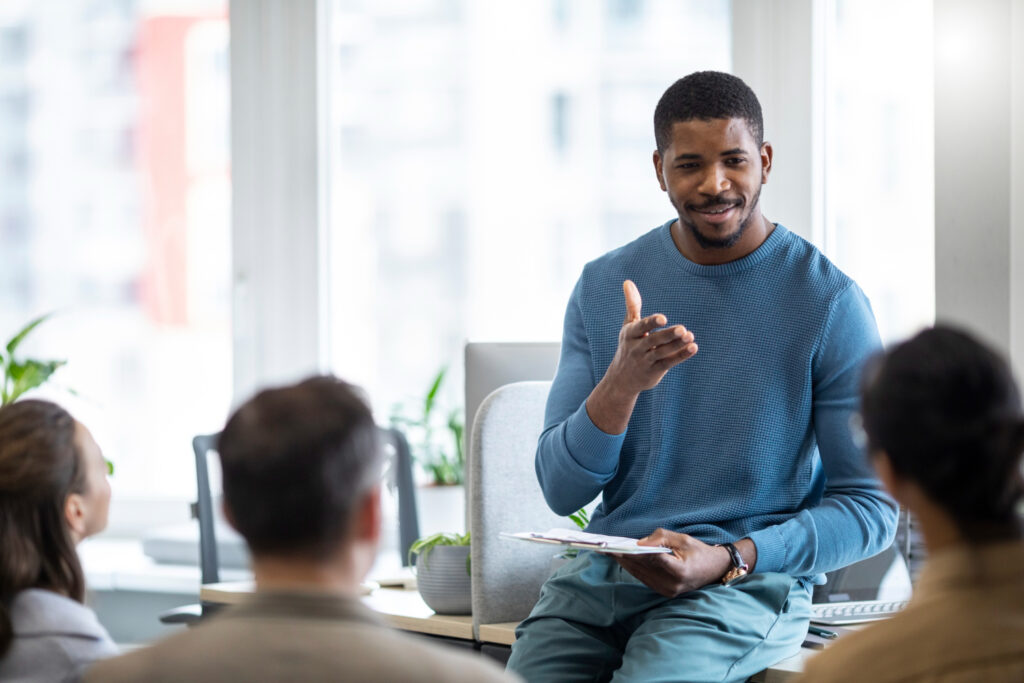 Encouraging employee participation and ownership is one of the finest methods to create a solid and efficient team. Giving staff members the freedom and tools to take the initiative and make decisions, encouraging direct and honest communication, and fostering teamwork are all examples of how to do this. You may establish a work environment that values trust, innovation, and high performance by promoting employee ownership and involvement.
Organizing Operations
Locate the proper place
One of the most crucial choices you'll have to make is where to locate your company. You should pick a site that is convenient for your target market and has the amenities and infrastructure necessary to operate your business. When making your choice, you should also take the cost of real estate, the accessibility of parking, and public transit into account.
Purchasing tools and materials
It is now time to get the tools and resources you need to start your business after choosing the ideal site. Computers, office furniture, and other office equipment may be included in this, as well as supplies like stationery, cleaning agents, and office supplies. Additionally, you should spend money on any particular tools or equipment you may require for your job.
Selecting a reputable payment system
You must pick a trustworthy payment platform if you want your business to run smoothly. The processing of credit cards and other online payment methods fall under this category. You should carefully consider the various possibilities on the market and select one that satisfies your requirements while being safe and simple to use.
Putting marketing plans into action
You must use successful marketing techniques if you want to connect with your target audience and expand your business. Online marketing, social media marketing, email marketing, and other types of marketing can fall under this category. You should thoroughly investigate your target market and the best marketing tactics before putting them into practice in a way that is compatible with your brand and objectives.
Conclusion
The path to success in entrepreneurship may be both difficult and rewarding, but if you follow the instructions in this manual, you'll be well on your way. The fundamentals of beginning a business in Kenya have been addressed in this guide, from doing market research and comprehending legal requirements to obtaining capital and assembling a capable staff.
Additionally, we've talked about how crucial it is to set up operations, control expansion, and adjust to changing market conditions.
Remember that staying committed to your objectives and being adaptive in the face of change are the keys to success. We hope that this information has aided in getting you started on your adventure and wish you the best of success.