10 Proven Strategies to Secure Funding for Your Startup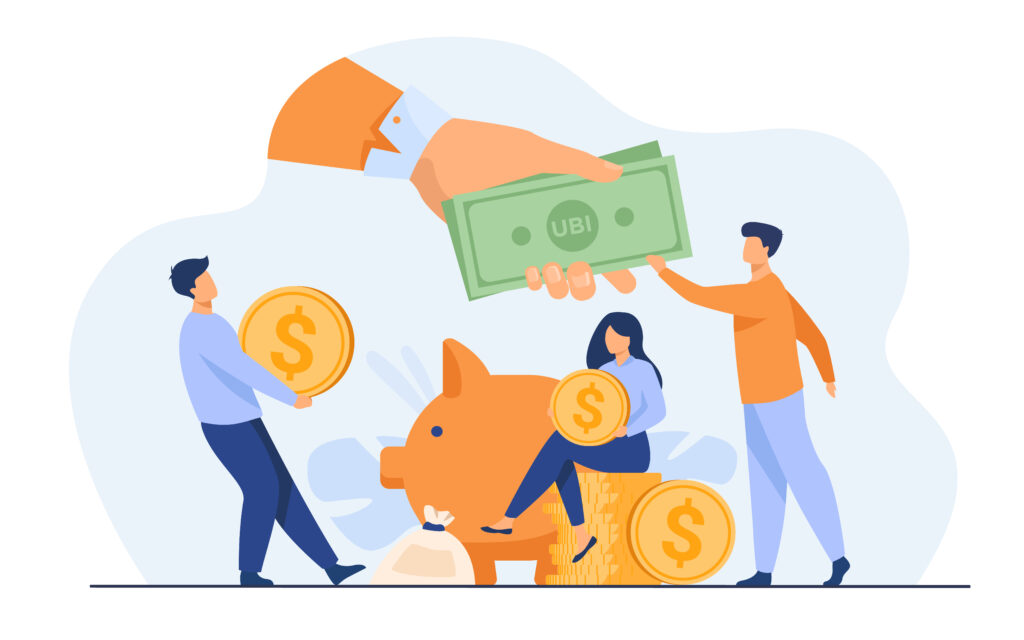 In the world of business, the fuel needed to turn vision into reality often comes in the form of funding. The ability to secure the financial support your startup needs is a vital step on the path to success.
In this article, we unveil a roadmap to navigating the competitive landscape of startup financing. To Discover the keys to unlock the door to your entrepreneurial dreams, we start by discussing how to get a feasible idea.
How to Get a Feasible Idea
Build a powerful, distinctive brand
Your company must be unique, and having a powerful brand is essential to this. You must make sure that your company name does not conflict with the name of another company as part of this.
Make a business strategy
You may better arrange your thoughts, define your objectives, and make sure you've covered everything with a business plan. Additionally, it will raise your chances of success. Your plan ought to be a living, breathing document that expands together with your company.
Recognize and use your unique selling propositions
Features that set your company apart from the competition are known as unique selling points (USPs), and they could include a premium product or first-rate service. These USPs offer a strong basis for your company, offering you a marketing-friendly competitive edge that may be used to support higher profit margins.
Plan for recurring expenses
You need to know the numbers well and out as a business owner. Investigate many choices for fixed and variable costs when making a budget, and get guidance from other knowledgeable owners. Although it requires time and money, creating a thorough, accurate cost budget is quite beneficial.
Measure instead of assuming
You must ascertain which market niches react most favorably to the products you are offering. Examine their purchase patterns to determine why your product is more appealing to them than to others. You can target these kinds of clients once you are aware of this.
Differentiate yourself from the competitors
Doing competitive analysis will help you stand out from the crowd and achieve commercial success. You must first ascertain what your rivals provide and how skilled they are to do this. Testing out what each competitor has to offer its paying customers is an excellent place to start.
Compute your expected profit
Your financial estimates will be more accurate the more specific they are. To guarantee that you locate a sustainable profit margin, define your goal market value, project the share that your company will capture from rivals, and adjust your pricing accordingly.
Think about upgrading your skills
Enhancing the viability of your organization is a thorough comprehension of your areas of strength and progress. Find out what credentials and experience other experts in the field have, and consider any areas where you may improve your skills.
Improve compliance to increase viability
Check out Business.govt.nz to learn about your responsibilities and the compliance requirements for your particular sort of business. Subsequently, you can get in touch with pertinent organizations and trade associations that can assist you with the procedure.
Source of Funds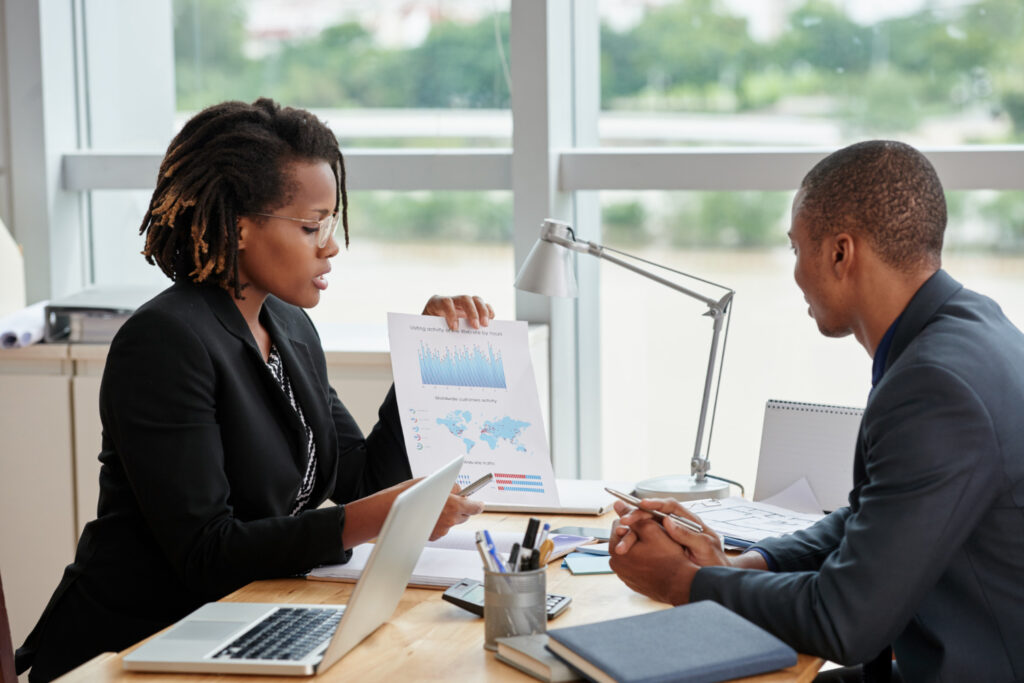 Individual Financial Commitment
You have to put up some of your cash or assets as collateral when you take out a loan. This demonstrates to your banker that you are dedicated to your project for the long run.
Love money
This money is a loan from a partner, parents, relatives, or friends. This is what a banker refers to as "patient capital"—money that will be paid back later when your company's profits rise.
Related: How to Start a Profitable Tech Business in Kenya
Risk-taking funds
Initially, it is important to remember that not all entrepreneurs will benefit from this type of finance. You should be aware from the outset that venture capitalists are searching for companies with strong growth potential in fields like biotechnology, communications, and information technology as well as businesses driven by technology.
To support a business that wants to pursue a promising but riskier concept, venture capitalists invest equity in the company. Giving over some ownership or equity in your company to a third party is what this entails. Along with a healthy return on investment, venture capitalists typically anticipate this when the company begins to sell shares to the general public. Make sure the investors you choose have the necessary expertise and experience to help your company succeed.
Angels
Angel investors are typically retired CEOs or extremely affluent people who make direct investments in other people's small businesses. They frequently serve as industry leaders, offering not just their wealth of knowledge, contacts, and experience, but also their technical and/or managerial expertise.
Typically, angel investors pay between KES 3.84 million and KES 15.40 million to fund a company's initial phases. Larger investments, up to KES 100 million, are preferred by institutional venture capitalists.
They agree to monitor the company's management procedures in exchange for taking a financial risk. To put it more specifically, this frequently entails a guarantee of transparency and a spot on the board of directors.
Fundraising
A corporation that uses crowdfunding to raise money approaches the public for donations, typically in exchange for stock in the business.
Typically, it involves a private corporation soliciting small donations from a large number of people. This is not the same as the more traditional method of getting funding from a small number of players who put significant quantities of money into your company, such as venture capitalists or angel investors.
There are several types of crowdsourcing, such as:
Equity crowdfunding
This entails giving investors shares in a business or the right to a percentage of sales or profits from a particular product in return for their money.
Through the use of debt crowdsourcing, investors can spread out a big sum of money in tiny increments over a large number of loans, thereby reducing the total lending risk to the company and earning relatively high interest rates.
Donation- or rewards-based crowdfunding
When a business establishes a goal for raising money, it solicits contributions in return for a token or a copy of the final good or service that will be created.
Entrepreneurial Seeders
Generally concentrating on the high-tech industry, business incubators (sometimes called "accelerators") offer assistance to start-ups at different phases of their progress. On the other hand, there are also local economic development incubators that concentrate on things like hosting and sharing services, employment creation, and regeneration.
Generally speaking, incubators invite aspiring companies to share their space as well as their technological, administrative, and logistical resources. To help a startup company develop and test its products more affordably before starting production, an incubator might, for instance, let other companies utilize its laboratories.
The incubation period can typically extend for up to two years. The company typically vacates the incubator's space once the product is ready to begin industrial production.
Grant
In theory, a grant is an amount of money that is granted to your company under certain conditions and that you are not required to repay. Nonetheless, you are legally required to use it following the grant's conditions; if not, you can be required to refund it. Additionally, if you fulfill program requirements, it is not unusual to receive additional financing from the same government source once you have been awarded money from it.
Credits
For small and medium-sized firms, loans are the most popular form of funding. Remember that every lender has a different set of benefits, such as tailored repayment plans or individualized customer service. It's wise to compare lenders to choose the one that best suits your needs.
Start-ups typically face greater difficulty obtaining loans than do more established companies. Loan accessibility is higher for entrepreneurs with strong company plans and credit ratings.
Conclusion
As you move forward, keep in mind that determination, resilience, and adaptability are your allies. Whether you're pursuing angel investors, crowdfunding, or seeking traditional loans, stay committed to your vision, learn from your experiences, and continue to refine your pitch and business plan. Building connections within the entrepreneurial community and seeking expert advice can also be invaluable.
In conclusion, securing funding for your startup is a multifaceted challenge, but with the right strategies and unwavering dedication, you can turn your dreams into reality. Your startup's success story is waiting to be written – so go out there, secure the funding you need, and start shaping the future you've envisioned