Best online Part-time jobs in Kenya that pay through Mpesa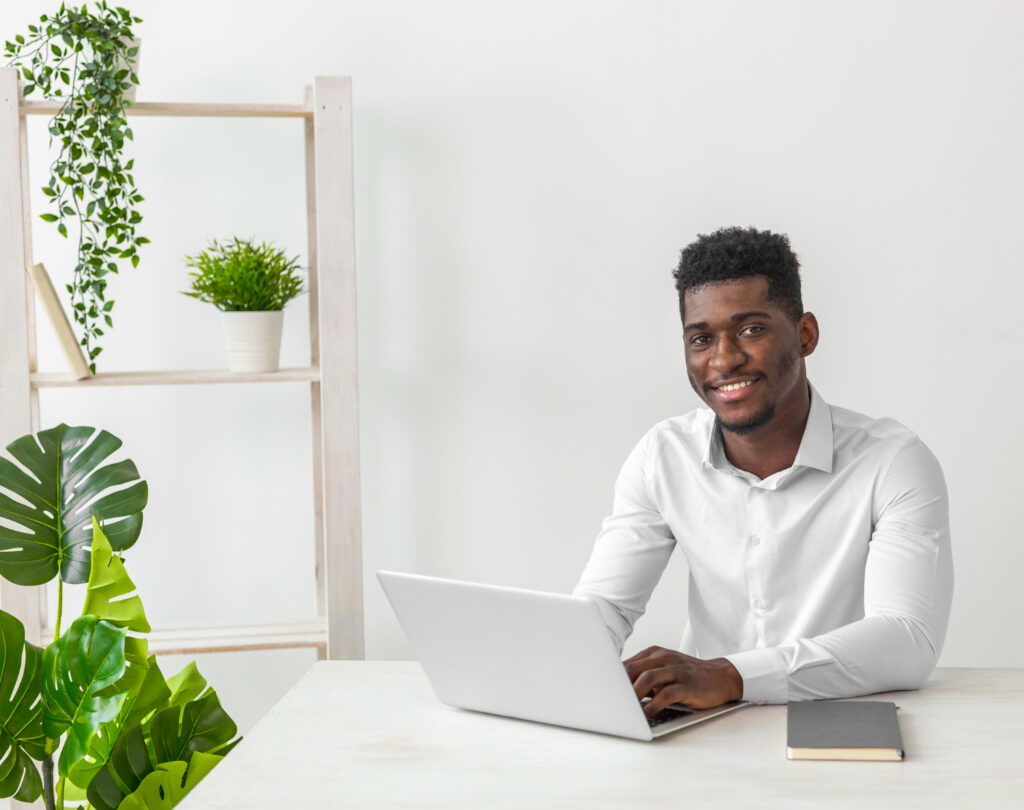 Let's talk about part-time jobs and why you need at least one.
In today's rapidly evolving digital landscape, the pursuit of financial stability has taken on a new dimension, especially in countries like Kenya, where digital payment systems like Mpesa have revolutionized the way people transact. The rise of online opportunities has not only provided a means for individuals to supplement their income but has also granted them the flexibility to work from the comfort of their homes, at their own pace, and on their own terms.
For many Kenyans seeking part-time employment, the ability to receive payments seamlessly through Mpesa has become a critical factor in choosing viable job options. Whether you're a student looking to earn extra cash, a stay-at-home parent seeking flexible work, or an individual with a full-time job in search of additional income streams, the online job market offers a myriad of opportunities that cater to diverse skill sets.
So without any further ado let's dive into this. Shall we?
The Online Jobs You Can Do to Boost Your Income
Transcribing Jobs in Kenya
In Kenya, you can work from home as a transcriptionist and get paid by Mpesa. All you require is a quick internet connection, a computer, or a smartphone. The websites listed below provide legitimate transcription jobs in Kenya that pay via Mpesa. These consist of
Rev.com
Upwork
Gotranscript
Fiverr.
For newcomers looking to get started and earn competitive rates, the aforementioned online platforms present an excellent option. In Kenya, online transcription work can earn up to Ksh 6 for every minute of video.
Whether you're looking to make beer money or want to pursue a career in online transcription, anyone can make real money with these professions.
Article Writing
One of the online occupations from home that you can do to earn a respectable income is writing articles.
Examples of writing for the Internet include;
copywriting
producing high-quality content for websites
writing product evaluations
producing content for social media
many other online writing assignments.
Try out article-writing accounts on Fiverr and Upwork if you're just starting off. as well as numerous others. Anticipate adaptable modes of payment, including PayPal and direct Mpesa transfers.
Filling out an Online Survey
If you have previously completed an online survey, you might want to give it some serious thought.
We have survey platforms such as
Survey Junkie
Prize Level
Respondent
and many more
You can earn up to Ksh 3500 per hour. The interviews may take place via phone, video chat, or even just filling out an internet form. Because the majority of the websites are mobile-friendly, you can do this job in the comfort of your smartphone.
Data Entry Jobs
The easiest typing tasks are those that can be completed online since they don't demand any professional experience, just a fast typing speed. While hourly income for online data entry jobs in Kenya may not be the finest, it's still better than doing nothing at all.
But you can earn up to $16 per hour if you check out websites like Clickworker and DionData Solutions.
Social Media Marketing
If you spend a lot of time on various social media pages every day, you could well earn money from your marketing in Kenya. Businesses that want to be represented on their website are very interested in social media managers.
The most important thing is to contact the faithful and potential customers by means of interactions and brand promotion.
Writing a blog
The first steps in becoming a blogger are to create a website and select a topic you believe you will enjoy writing about.
Top niches to think about include
Travel
Lifestyle
Fashion
Fitness and health
Bitcoin
One of the online careers in Kenya is blogging, which can bring in money through affiliate marketing, sponsored posts, and advertising.
Read: How to Blog in 2024 without Any Programming Skills
Photography
It all comes down to taking excellent pictures of practically anything—food, people, landscapes, etc.—and selling them on stock photo marketplaces like Adobe Stock or Foap. Another option is to put your stock photos on a website and sell them there.
Illustrator/graphic design
Do you have drawing and general digital art skills? producing personalized cards (for weddings, businesses, etc.), portraits, and eBook covers, among other things, might put you well on your way to producing a solid monthly income.
For graphic design jobs in Kenya, check out Fiverr & Upwork.
Web Design and Development
Kenya is seeing an increase in the number of brands looking to hire web designers to build websites for their companies. It pays nicely if you have excellent web design talents to show off for such a successful endeavor.
Resume Writer
Many recent grads hunt for available positions regularly, and the majority of them have unimpressive resumes. Because of this, there will always be a need for resume polishers to help people show their resumes professionally. Go to websites like WriterBay or ResumeEdge and start filling the gap if you can.
Virtual Assistant
A virtual assistant is a self-employed individual who works remotely to give administrative support to another person or business.
A virtual assistant, or VA, position should be on your list of considerations if you're searching for an online career that will allow you to leverage your skills and make money while working from home. You will have the freedom to plan your time, select the projects you want to work on, and decide where to work as a VA.
By not hiring a permanent employee, the employer avoids wasting time and money. And this is the force driving the type of job here in Kenya.
Kenyan marketplaces like Vyemma now connect virtual assistants with customers throughout the country.
Flipping website
Flipping a website is the process of investing in a profitable or dormant website, making improvements to it, and then selling it for a profit.
A program for monetization, an increase in site traffic, or even aesthetic upgrades could all be part of the enhancements. It takes time to become proficient at flipping websites.
This is one of the best internet jobs to try – building, purchasing, and selling websites all from the comfort of your home. Since your clients may be local or foreign, the work is also location-independent.
You just need a solid internet connection, a solid hosting platform, and an understanding of the fundamentals of website ownership.
Read Also: Unlocking the Secrets of Domain Selling: Tips for Success
Forex Dealing
Trading foreign exchange is one of the newest M-Pesa-paying online jobs in Kenya. Buying and selling currencies on the global currency market is referred to in business as "forex trading."
A trader's goal is to make money by purchasing currencies and then selling them for more. Years ago, the only players in the currency market were governments, banks, and other large financial institutions. But things have changed anyway. Currencies can now be effortlessly traded from the comfort of one's home or place of business.
The main channels for this are regulated forex brokers, who are often bound by the rules of different supervision bodies.
In Kenya, forex trading is legal and regulated by the Capital Markets Authority (CMA). Numerous forex brokerages and hundreds of thousands of traders reside in the country.
One of the main advantages of dealing with these local brokerages over global brokerages, which often do not provide the M-Pesa option, is the opportunity to deposit and withdraw money using M-Pesa.
Affiliate Marketing
In affiliate marketing, a business pays a third-party publisher (marketer) a fee in exchange for the marketer's ability to attract website traffic or sales leads to the company's products or services.
Marketers who collaborate with outside parties are known as affiliates. After deciding on a product or service, the affiliate looks into marketing strategies. In exchange for the goods or services, they receive a percentage of the profit or sales revenues. To keep track of an affiliate's sales, utilize an affiliate link tracker.
Related: How to use affiliate marketing to earn passive income (2024)
The most well-known affiliate programs are run by the biggest multinational companies, such as Amazon. Kenya, on the other hand, provides a number of affiliate programs, the most well-known of which is the KOL (key opinion leader) initiative by Jumia.
Both the completion and approval of an application are required. After being accepted, the new affiliate can begin promoting Jumia's offers in exchange for a commission.
Go out and make an impact on the world.