How to use affiliate marketing to earn passive income (2023)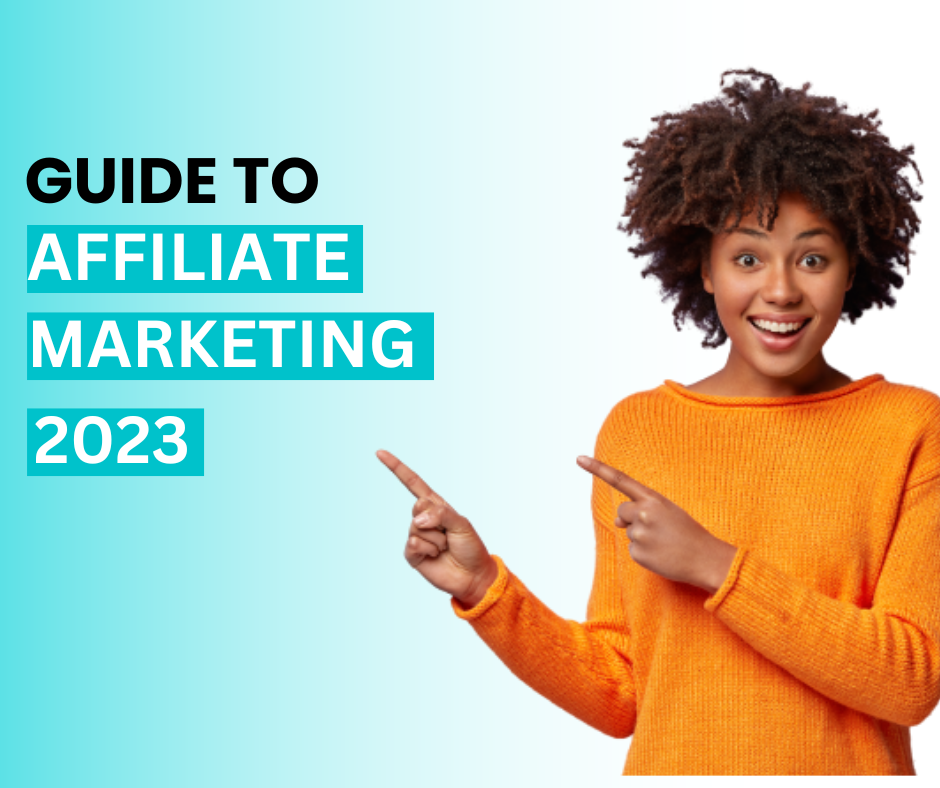 Affiliate Marketing is a marketing tactic where an online retailer gives niche website owners the ability to create unique product links (called affiliate links). The website owners must promote the link; in exchange, when someone visits the link and makes a purchase, the website owner automatically receives a commission. As an affiliate, you only make money once the link is used in a transaction.
The Amazon Affiliate Marketing Program
The Amazon Affiliate program is an excellent way to turn a side passion into a source of passive income. Choose a niche, write product-centric content, and include contextual affiliate links, and you'll be sure to grow your Amazon Affiliate income to astronomical levels.
How does Amazon Affiliate Marketing Program work
In the Amazon Affiliate program, associates earn commission by creating unique product links, promoting the links on their website, and driving referral traffic back to Amazon. Here's how it works:
Website owners create an Amazon Affiliate account on the platform.
Amazon gives each website owner a unique Associate ID.
Once the application has been approved, associates can begin creating affiliate links in their Amazon portal.
Associates then place the links in blog posts or other parts of their websites.
Once someone clicks the link and makes a purchase, the associate earns a commission.
How Amazon Pays
You can earn, on average, from $100 to $20,000 from the Amazon Affiliate program, depending on how many referrals you generate for Amazon. The Amazon Affiliate program operates on a commission basis, meaning you'll make a percentage per sale
.
Amazon Program Requirements and Rules
Being an Amazon Associate is a great way to monetize passion projects or make supplemental income from your brand. However, Amazon has requirements for associates to follow, so it's best to understand those before you dive in. First, you must have a website full of original content that is easy for the public to access.
Other requirements are in place for ethical promotion as well as preventing associates from gaming the system. Noncompliance may result in being banned from the program. Here are some of the big ones to keep in mind:
You must disclose on your site or in your communication that you may be eligible to earn from your recommendations.
You must not make false or deceptive claims in your recommendations.
Your website must not contain unsuitable content.
Avoid referring to prices (with some exceptions) since prices frequently change.
Do not use Amazon affiliate links in offline promotions, eBooks, or emails.
Do not use link shorteners on affiliate links.
Shareasale
ShareASale is an affiliate marketing network based in the River North neighborhood in Chicago, IL USA. ShareASale services two customer sets in affiliate marketing: the affiliate, and the merchant. Affiliates use ShareASale to find products to promote and earn a commission for referrals on those products.
ShareASale has spent over 20 years growing our network by nurturing relationships, building cutting-edge technology, and guiding merchants and publishers to succeed in their affiliate marketing channels.
Shareasale has more than 4,800 merchants offering different products and services. To use it, you choose any of these merchants and try to direct sales to their websites. You get a commission for sales resulting from your referral.
Clickbank
ClickBank is a global e-commerce platform and affiliate marketplace, founded in 1998. The company has more than six million clients worldwide which secured it becoming the 87th largest Internet retailer in North America. In 2011, the site attracted over 1,500,000 affiliate marketers
CJ Affiliate
CJ Affiliate is an online advertising company owned by Publicis Groupe operating in the affiliate marketing industry, which operates worldwide. the world's largest and most established affiliate marketing ecosystem designed to help you achieve intelligent, scalable, and sustainable growth powered by our best-in-class platform.
Impact Radius
Impact Radius is an affiliate marketing suite, tracking system, and tag management system from the company of the same name in Santa Barbara, California. This feature-stuffed platform touts tag management without technical assistance for marketers and tracking of all media channels.