How to Set Up an E-commerce Website in Kenya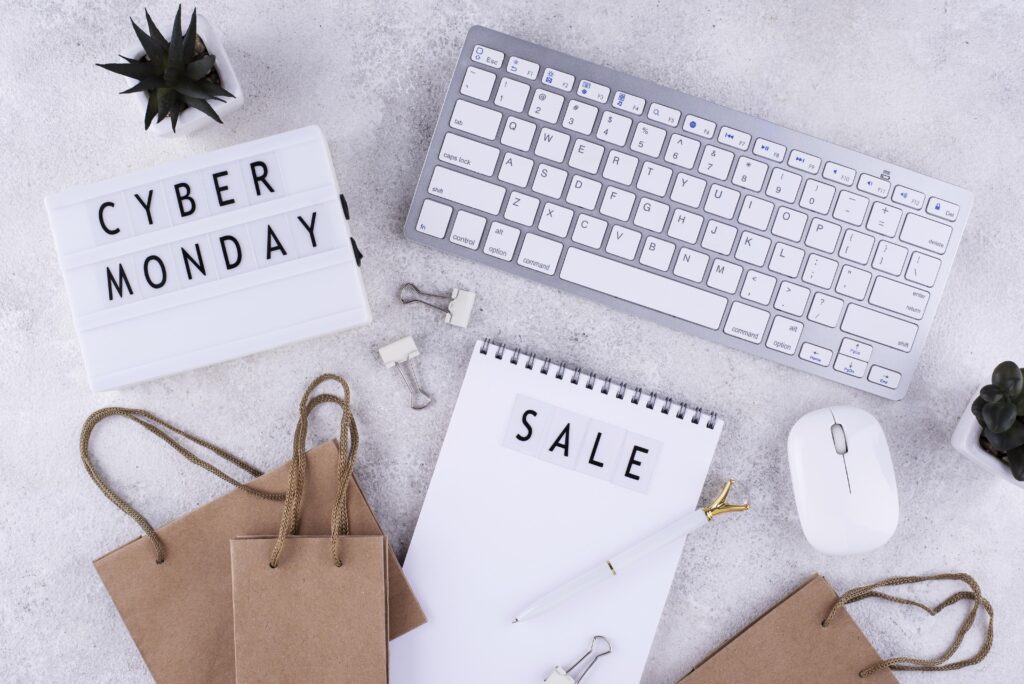 If you are a Kenyan or someone living in Kenya, you have a laptop or a desktop and you have access to a stable internet and some small capital, then I'm gonna work you through how you can set up an online shop, or an e-commerce website.
Commitment and Discipline
You also need to have commitment and discipline are two distinctive qualities of becoming successful online.
Kenya has a promising market for e-commerce businesses
Globally, this East African country has been featured as position 56th according to 2021 statistics Ecommercedb with the largest e-commerce market with predicted yearly growth of 6.7%. Kenya's demographics comprises a youthful population with the majority the age group between 15-54yrs comprising upto to 50 % of the population. Youths are notorious online spenders we have.
Blooming future of online businesses
Although there are still many physical stores are still thriving, the future of shopping is online in this country. One can never be wrong by setting up an online venture.
We highlight simple steps one can follow to get started online with Shopify and other Online store builders.
Benefits of an e-commerce Shop
E-commerce sites are a fantastic method to expand your consumer base and diversify your customer channels.
Because you may reach a wider audience than through conventional retail techniques, selling online is a terrific approach to boost income.
Consumers can browse products at any time, regardless of their time zone, with our 24/7/365 availability.
There are no regional restrictions; customers may shop from any location in the world.
Variety of goods: Compared to conventional retail locations, e-commerce sites frequently stock a far wider range of goods.
Consumers can shop based on their requirements and preferences for a more personalized buying experience.
Direct-to-consumer sales channels: By eliminating middlemen using e-commerce, you can lower prices for both you and your clients.
E-commerce entrepreneurs may update their stores considerably more quickly in response to client requirements and expectations because e-commerce storefronts are digital.
Steps for creating an e-commerce shop
Choose a platform
Hosted, self-hosted, and hybrid e-commerce platforms are among the various varieties available.
Hosting platforms The most widely used kind of platform is hosted. You can create your store using the company's templates and resources, which are owned by the company. Often simple to set up, most sites include capabilities like shipping and payment processing right out of the box. The drawback is that you can't fully customize your store and are instead restricted to the functionality provided by the platform. BigCommerce and Shopify are two well-liked hosted platforms.
Platforms that you host on your server are known as self-hosted platforms. They provide you additional customization options for the store toe but can be trickier to set up and call for more technical know-how. Adobe Commerce and WooCommerce (for WordPress) are two well-known self-hosted solutions (Powered by Magento).
Platforms that are both hosted and self-hosted are known as hybrid platforms. They provide you with some of the self-hosted platforms' flexibility along with the hosted platforms' user-friendliness. A hybrid platform is an example, such as Shopify Plus, a business-oriented e-commerce offering.
Steps for Setting up a Shopify E-commerce Store
Shopify is the best option if you want to create an e-commerce-focused website. These kinds of stores, including Tesla, Pepsi, and Sephora, are used by millions of people.
Shopify has all the tools you could need, whether you intend to expand your current online store or start a brand-new one from scratch. Also, you have the option of a three-day free trial!
Customers can benefit from customizable domains, built-in payment processing, unlimited items, industry-specific themes, a drag-and-drop shop builder, and round-the-clock support. These qualities demonstrate why it is among the finest.
Creating Your Shopify Account
Use the sign-up form on Shopify.com to create your account. After entering all the essential information, you may begin your three-day free trial.
Set up Your Shopify Online Store
You'll be automatically redirected to your store admin screen or dashboard once you've created an account on Shopify. You may learn everything you need to know to launch your website from your home admin screen.
You may now begin modifying your store, adding products, and establishing payment and shipping options.
Choosing a Theme or a Layout For Your Store
Choosing a theme will help you build a more consistent website with your brand. This will inspire people to investigate your offerings and keep them on your website longer.
Customizing Your Store Settings
The Shopify themes are like your own personal fairies. Even when thousands of users download the same them, they dramatically alter how your e-commerce website looks and give it a distinctive appearance.
Listing of Products on Your E-commerce Website
On your admin screen, click Products in the left-side menu.
Keep an eye out for products whose names, descriptions, and URLs may use some SEO improvement. To provide your buyer with a comprehensive understanding of your items, try to include as many details as you can.
Moreover, you can post HD versions of your product images here, ideally with a white background. There is no difficulty with having to post your photographs in a particular order because once they are uploaded, you can rearrange them as you like.
Management of Tax Settings
Where necessary, check the boxes next to Charge taxes and Needs shipping. After clicking on a specific product's name, you'll see these alternatives on the Products page under the Variants section.
Make Your Shopify Store Live
You must add a few additional data about your business and the way you will distribute the goods before launching your website.
To complete this form, go to Settings. I advise using the Google Analytics function to monitor customers who visit your store.
Do a Testing
The best way to determine whether your shop is on track and to learn more about what your consumers encounter when they purchase from your Shopify store is to put it to the test.
Get a Domain Name
For your website to become live, you need a domain name. I'll give you two options for achieving this:
The first step is to purchase a domain from Shopify, which will be added to your store instantly. This saves time and is helpful for those who are unfamiliar with web hosts. Depending on the extension you're using, prices change: Costs for.com domains are
.co.ke -ksh 799
.net – ksh 1538
.shop -Ksh 1499
.com -Ksh 1000
A domain can also be purchased via a third party, such as Truehost Cloud. Some prices entail a two-year commitment. Keep in mind that in this scenario, you will need to manually redirect the DNS entries. It would be wiser to purchase a domain directly from Shopify if you don't want to do that.
The steps listed below should be followed if you decide to launch your Shopify store on a third-party domain:
Add the new domain to Shopify first.
Step 2: Integrate your domain by following these Shopify instructions:
Go to Settings > Domains in your Shopify admin.
To connect an existing domain, click.
Click Next after entering your domain, such as johns-apparel.info.
Click Check Connection to make sure your domain is linked to your Shopify store.
Start selling!
Congratulations! Your brand-new Shopify online store is now operational. You are now entirely prepared to experience what it's like to sell products online.
How to get started quickly
Setting up an online business is usually not the end, in the beginning stages, you will have to put in more effort to get your business off the ground. Read more: 14 Ways to Market Your Business Online for Free
Resource