10 Essential Qualities of a Good Web Hosting Company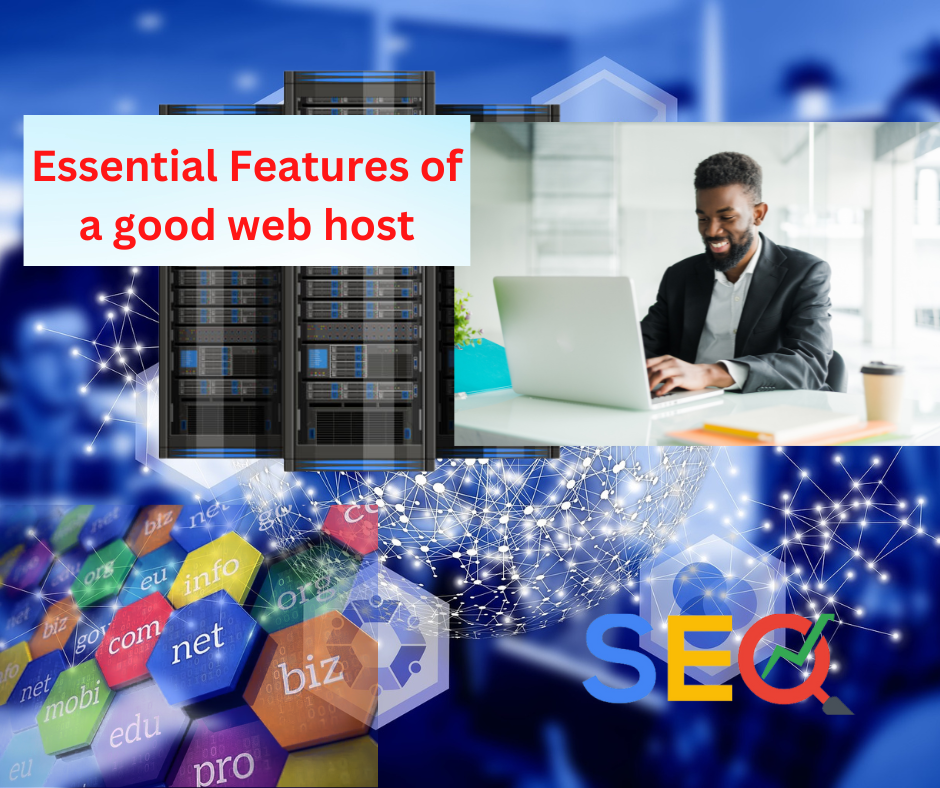 Web hosting is the act of storing all website files on a server using digital space.
A web host affects a website in many ways. Your website's speed, security, scalability, and usability depend on the hosting provider.
Besides storage, web hosting services usually help you with website maintenance, including backups, security, and uptime.
FEATURES
Long Existence
A good web hosting service provider should have been in existence for a long time because it will offer reliable services that most customers require.
Good Reputation
A good web hosting service provider should have an excellent reputation, which means the company's customers should say something positive about the company. This helps in determining that their customers give positive feedback and are complimenting them for their excellent service delivery.
Check out Which is the best Webhosting Company in Kenya
Customized Services
A good web hosting service provider should have the ability to expand on the things that are already available and disposable to you at that particular moment. They should be able to offer you more space and more options for your service or even change the platform that you are using to sort out information.
Ability to Offer Support
A good web hosting company should be able to provide all technical support when and where it is required. If your web hosting company, for instance, provides technical or customer support via email or phone calls 24 hours a day, seven days a week, you can handle any troubleshooting you need to do on your own.
Quality Machinery and Hardware
A good web hosting service provider should have good machinery and hardware that they use in running their services and should be able to offer all the different specialized services that you require.
Security
A good web hosting company should have shadow and masking systems, which would make backups simple in an emergency.
Availability and Affordable Prices
A good web hosting company should guarantee an uptime of at least 99.95%. It should also be reliable, secure, supportive, and give you all the resources you need to operate. Only when you have found these things should you take price into consideration. The focus should be on value for money, not cheapness.
SSL Certificates
A good web hosting company should provide SSL certificates for customers who do online sales to make transactions secure for their customers.
Check
Great Email
A good host will scan emails for spam and malicious software and will ensure that your email server is not blacklisted on a daily basis. Make sure your provider enables integration with services such as Outlook and that it provides adequate storage, file sharing, mobile and webmail access, and features such as calendars and tasks, which are essential to today's businesses.
Capacity for Long-term Growth
A good web host will have all the resources you need to help your company grow. What starts out today as a small website on shared hosting could, in a few years, be an enterprise that needs a hybrid solution of dedicated servers combined with public and private cloud hosting.
Your host should provide all types of hosting to assist you in growing from small to large. Not only should they provide all those services, but they should make it simple to move up as you grow—from a shared server to a VPS, from a VPS to cloud or dedicated servers, and so forth.
Database Management and Support
Websites need to have a backend database, and you need to ensure that your website host offers the type of database system you're used to.