How to Start Drop Shipping Business in Kenya for Free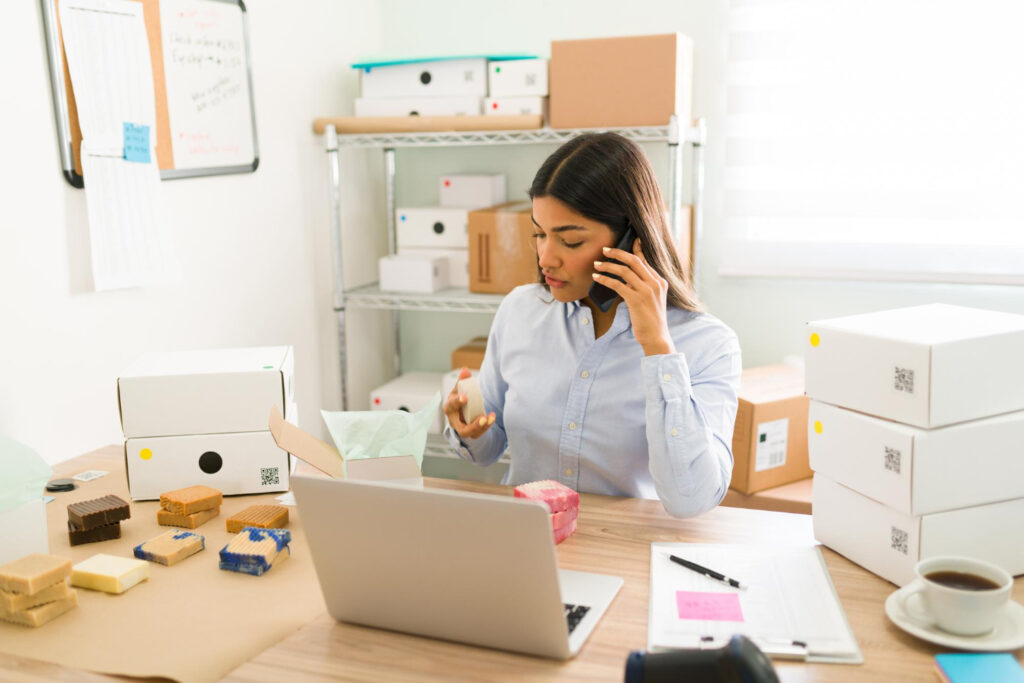 The drop shipping business is more popular in Kenya with the emergence of digital platforms, internet coverage, and social media marketing.
The drop shipping business model allows you to set up an online store market and sell goods without actually having them in stock. But how does this work?
To understand this better let's take for example Mark a drop shipper working with Wikam Wear, an established Clothing supplier.
Mark with his online store, partners with Wikam Wear, who is a supplier, to sell their products without needing to stock inventory. In this arrangement, Mark displays Wikam Wear's products on his website, sets prices, and handles customer orders.
When a customer makes a purchase on Mark's online store, Mark then directly transfers the order and shipment details to Wikam Wear. Wikam Wear, as the supplier, fulfills the order by packaging and shipping the product directly to the customer. Mark, the retailer, never physically handles the product, as it goes directly from the supplier to the customer.
Drop shipping allows Mark to focus on marketing, customer service, and managing the online storefront without the complexities of inventory management or shipping logistics. He earns a profit by selling the products at a price higher than the supplier's rate, without having to invest in upfront inventory costs.
Advantages of Drop shipping
Reduced startup risk
Beginning any business carries some risk. Your selected company model, product, and niche come with dangers and challenges that you won't know about until you take action, no matter how thorough your market research is.
Certain risks are lessened by the drop-shipping business strategy. You can switch to a new dropshipping product or business style because you are not making a large initial investment. Since there was no stock that you were holding, you didn't lose much.
A dropshipping business can be expanded largely because there is no need to purchase and maintain inventory. Without too much concern for a traditional retail business's practical difficulties, you are free to add as many things as you like to your store.
 No shipping or storage fees
One of the main expenses of operating a retail business is warehousing. This also holds for online retailers, as they usually need to keep inventory on hand and fulfill orders promptly. You can require a large amount of storage space to maintain an adequate supply of inventory, depending on the volume of sales and the type of your product.
This expense is eliminated with dropshipping, as the supplier takes care of product storage. They will also take care of consumer deliveries.
Eliminates stock loss risk
Transporting bulky, heavy, and breakable goods can be logistically difficult. Its pricey and delicate goods could break in transit.
Transporting and storing goods that require cold storage can be particularly challenging. Should you neglect to keep up the cold chain, stock could be lost. You'll be happy that a dropshipping model will relieve you of these expenses and difficulties.
Related: 20+ Profitable Businesses You Can Start in Kenya with KES 10,000
Potential for a wide range of products
You can sell multiple product lines without needing to carry any inventory. Keep in mind that since you won't be handling the product at any time, a huge catalog has no direct expenses.
Your chances of making more sales are increased when you offer a wide range of products. Also, it distributes your risk. You can survive off the sales of the better-selling lines if one product doesn't sell as expected.
Safeguarding against overstocking
Overstock on underperforming lines is a problem that retail businesses face frequently. They eventually have to lower prices, which costs them money, to release funds held in these stocks.
Dropshippers do not have any stock on hand. hence they can't overstock. That risk is assumed by the provider.
Flexibility
Location is not a factor with drop shipping operations. You can run it from anywhere in the globe as long as you have a computer and reliable internet access. That is an on-the-go company. Additionally, a drop shipping business requires less of your attention than a regular retail store, depending on the number of things you sell and the amount of money you make.
You have less work to do because you don't handle the products. Spending more time on social media and search engine marketing as well as product research might be put toward growing your firm.
Disadvantages of Drop Shipping
Minimal possibility for Profit
Dropshippers have limited leeway in determining their prices. They act as price takers, which lowers the dropshipping business model's potential profit margin.
The pricing is determined by the provider. How much of a discount they offer you will dictate how much you can charge.
If you were the product's maker, you might be able to cut production costs. As a result, your profit is effectively limited.
High competition in drop shipping
The dropshipping business model draws a lot of participants hoping to earn a quick buck because it has such minimal setup expenses and almost no entrance barrier. When you open your dropshipping store, you will have to contend with competition.
The business strategy becomes less appealing when you factor in the low earnings resulting from the inability to manage the product's cost. It's also difficult to stand out in the market when there are too many people selling the same goods.
Limited room for differentiation
You won't be the exclusive seller for very long if you do find the big hit product because everyone is searching for it. Even worse, there's a decreased likelihood that your supplier will provide you exclusive rights to sell in your area.
Without hesitation, suppliers will supply your competitors because their goal is to promote as many products as possible. You're stuck battling it out with your rivals for dwindling cake, with little control over branding and other marks of uniqueness.
All you need to set your business apart and create a powerful brand is the purchasing experience. Nevertheless, that is insufficient because buyers usually recall the brand of the goods rather than the seller.
Lack of supply chain control
With a dropshipping company strategy, there are a lot of things you can't control. Your lack of control over the supply chain, however, can be the one that presents you with the greatest difficulties.
You, the seller, handle transactions with customers in a dropshipping business model. That means you have to deal with the consequences, which might range from shipment delays to subpar products. This might cause your company to fail before it even gets off the ground.
How To Get Started with Drop Shipping
Identify a niche
A specialized market segment for a specific type of good or service is referred to as a niche.
You need to think about product demand, your level of expertise, your interest, and your love for the product while selecting a niche. Choosing a business venture that you are enthusiastic about or enjoy is crucial since it has the potential to succeed.
Locate your business's supplier
Finding suppliers for your items is crucial as soon as you've identified your specialty. While there are other ways to locate suppliers, Alibaba and AliExpress are two of the most user-friendly marketplaces.
However, there are a few factors to consider while looking for suppliers: Product quality, including the product's quality; Shipping (the willingness of the supplier to ship to your clients); Product price; and Supplier's reputation. Check the performance and reviews of providers before enrolling or corresponding with them on the aforementioned site.
Select a platform
Dropshipping is done on many platforms, including WIX, WooCommerce, Shopify, Magento, and many more. 
Shopify is the most user-friendly platform for dropshipping businesses. It offers all the functionality needed to operate a profitable online store and is simple to set up. WooCommerce is a great choice if you're using a WordPress website for dropshipping.
Establish your store
Requirements vary throughout systems. The procedure is quite simple if you are utilizing Shopify. The shop's look and feel can be altered with the help of the Shopify themes. To add features to the store, utilize the Shopify app.
Enhance your platform by adding products
You must add products to your platform to complete this stage. The Oberlo app allows you to add items to your store from Alibaba and AliExpress. Product photos, descriptions, and pricing are automatically added to your store using this software.
To add items to your store on other platforms, utilize the AliExpress plugin. But, you will need to manually enter the prices, descriptions, and product photos into your store.
Arrange for delivery
Your drop shipping business may succeed or fail based on delivery. Thus, to effectively operate a dropshipping company, make sure you either collaborate with reliable delivery partners or arrange delivery if you are hosting on the Shopify shipping app, which should be quite simple. Numerous shipping choices are available to you.
Using WooCommerce is an additional shipping method. Shipping for your store may be configured with the WooCommerce shipping plugin. Also, your customers can receive free shipping with a variety of shipping alternatives.
Putting your payment mechanism in place
Considering your platform, this ought to be simple. On the other hand, payment apps and getaways are available if you use Shopify or other similar platforms to set up your payment processor.
Especially if your suppliers and consumers are based outside of Kenya, Grey's launch allows you to establish a payment facility in Kenya where you can receive and handle your hard-earned income. Grey lets you move money directly from your account to any international account, hassle-free and without any additional costs.
Advertise your drop shipping company
In the current digital age, social media is the most efficient means of business promotion. Advertise on Facebook, Instagram, and Google to drive customers to your company.
Additionally, you can use blogs and TikTok to drive attention and sales, which can help you launch a prosperous dropshipping company in Kenya.
Conclusion
A fantastic technique to launch an internet business with little to no initial capital is through drop shipping. With just a few clicks, you can launch a dropshipping store with a domain name and hosting.
If you want a more hands-off approach to launching an internet business, drop shipping is ideal.