What are The Tech Skills You Might Need in The Future?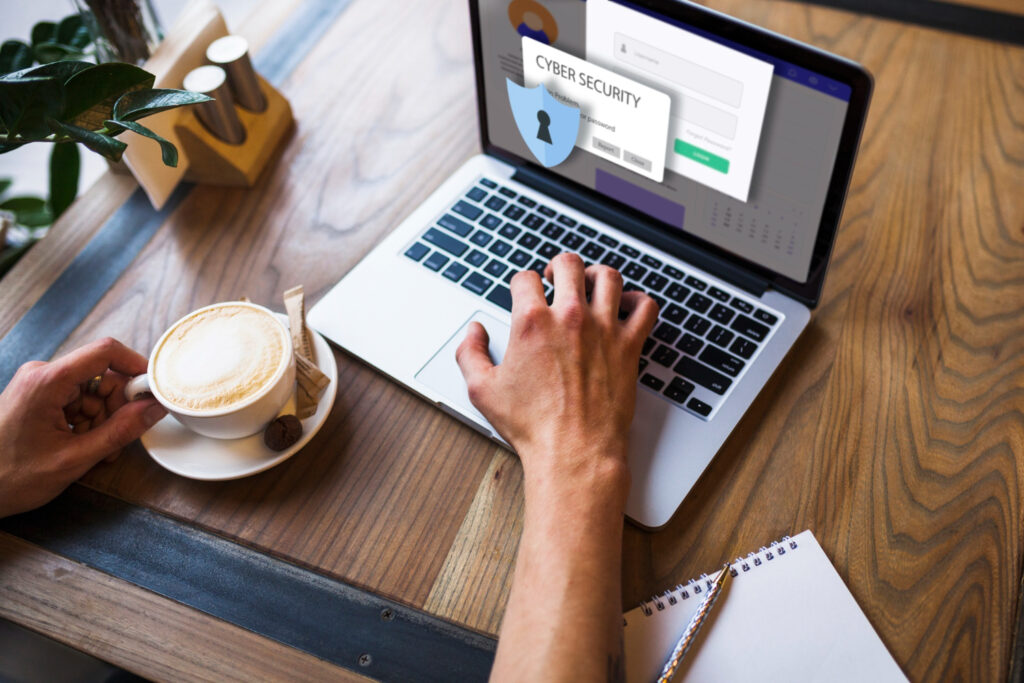 Tech pervasive influence has extended into nearly every facet of our lives, enhancing even tasks previously devoid of digital involvement.
In the contemporary world, algorithms govern various aspects, from restaurant orders to social media content curation. The software of the future will play an even more central role, assuming everyday tasks such as autonomous driving, enhancing our skills through personalized recommendations, and enhancing our well-being by tailoring diets and workout routines.
Tech Skills
Cybersecurity
Protecting businesses against data breaches has become a crucial component of the technology sector as a result of the General Data Protection Regulations (GDPR), which have received fresh attention in recent years.
Any company that gathers and keeps sensitive data or customer information is aware of the value of cybersecurity. Engineers and analysts with expertise in cybersecurity can examine system vulnerabilities and respond to security lapses.
Low-code platforms
As more individuals conduct business online, low-code platforms are becoming more and more popular. Instead of starting from scratch with coding, low-code interfaces enable users to manage a drag-and-drop system to quickly develop websites and online stores from pre-built templates.
Using their expertise, developers create low-code mobile and web applications that corporations and individuals utilize for their purposes.
Mastering Tech Online: Best Learning Sites
Artificial intelligence
Artificial intelligence, sometimes known as AI, is the capacity of a computer to simulate human intelligence to solve a problem, make a choice, or comprehend and answer queries. More businesses are incorporating AI processes into their daily operations, such as chatbots that respond to client inquiries, which is causing AI to become more popular.
Programmers and software engineers, AI engineers are skilled in a variety of programming languages, including Python, Java, and C++.
Cloud computing
Cloud engineers and architects are in greater demand as more businesses switch from server-based systems to cloud-based solutions. The act of conducting business over the Internet or a cloud is known as cloud computing.
This covers network management, database management, server administration, and data storage. A cloud engineer can assist businesses in maintaining their cloud networks and creating cloud technologies for them.
Software Engineering
A deep understanding of computer languages is a common foundation for software engineering skills. Your primary responsibilities as a software engineer may involve creating networking and software systems for companies, as well as managing and maintaining existing software.
Development of software, object-oriented design (OOD), testing of software, and coding are all necessary skills for software engineering.
Software development
You can be prepared for many facets of a tech job with software development abilities. Developers with the necessary skills can create software, configure hardware and software, and create web and mobile applications. Many software developers have an in-depth understanding of database management, structuring, and data processing.
Data Analytics
A key component of many IT positions is having strong data analysis skills. For businesses to obtain useful information that will inform future business decisions, access to data insights is needed. A firm may use key performance indicators (KPIs) that skilled data analysts may create by combining enormous amounts of data from many sources and distilling the information into useful insights.
Data Science
Computer systems analysis, data analysis, and statistical analysis are just a few of the IT occupations that could benefit from having data science skills. To become a successful data scientist, you must have the ability to work with data, including data retrieval, processing, analysis, and management. Quantitative and qualitative data must be extracted in data science to yield useful information.
Coding
Coding is a core ability that is required for many professions in the technology industry. Knowing multiple coding languages is frequently a requirement for computer programming jobs so you can build websites, applications, and software. A proficient coder can design, create, and troubleshoot a range of programs and interfaces because coding is the basic foundation of computer programs and software applications.
Extended Reality
Extended reality, or XR for short, is a term that frequently refers to both virtual reality and augmented reality combined. With technology increasingly used in manufacturing, healthcare, and marketing, XR skills are being used for much more than just entertainment and gaming.
Experienced XR developers can create immersive technology programs that businesses can utilize for training, such as recreating costly or dangerous events in a virtual setting.
Blockchain
Blockchain has evolved to safeguard data, especially data connected to financial transactions, despite being first intended for cryptocurrencies. This is because it is so challenging to attack. The technology itself is a type of ledger that holds data and is frequently used to track financial transactions like crowdfunding and peer-to-peer payments.
Blockchain technology experts with the necessary skills are frequently in demand at businesses that handle online transactions.
Programming languages
There are numerous programming languages used by computers and computer programs. While some languages are widely used, others are proprietary and only compatible with specific systems. Each programming language has a distinct structure and goal, and computer programmers frequently learn a number of them.
Video and audio skills
People with audio and video skills are in greater demand as more businesses conduct business online and on social media, particularly as many social media platforms shift toward video content. Since the pandemic, an increasing number of businesses are using video and podcasts to connect with consumers. A highly sought-after skill is the ability to develop, edit, and improve video and audio content.
Robotics
The discipline of robotics is expanding, and it frequently combines AI. It involves creating both virtual and physical robots. Robots are used in many different areas, including as manufacturing and healthcare, to carry out a wide range of automated activities.
By creating robots to perform hazardous or repetitive tasks, skilled robotics engineers may assist businesses in saving time and money.
Digital Marketing
The way businesses conduct business and interact with customers has changed as a result of the Internet. Search engine optimization (SEO), search engine marketing (SEM), content production, influencer marketing, email marketing, and social media management are all highly sought-after digital marketing abilities.
Expert digital marketers may work with businesses to design, develop, and implement successful sales and marketing strategies. They can also analyze important data to judge the success of a campaign.
Internet of Things
From smartphones to smart speakers and wearables, more and more gadgets are connecting to the Internet and one another. The Internet of Things (IoT) refers to how these gadgets communicate with one another and the Internet. individuals who have experience managing and safeguarding IoT devices are in great demand because as individuals control more of their lives online, they are also more susceptible to hackers.
UX design
User experience design, also known as UX, is the process of combining data, research, and testing to create user interactions with products or websites. To enable businesses to develop the user experience based on facts rather than assumptions or preferences, data from data analysis informs design decisions in UX. A/B testing strategies, analytics applications, and good user flow are all examples of UX design talents.
Interpersonal skills in demand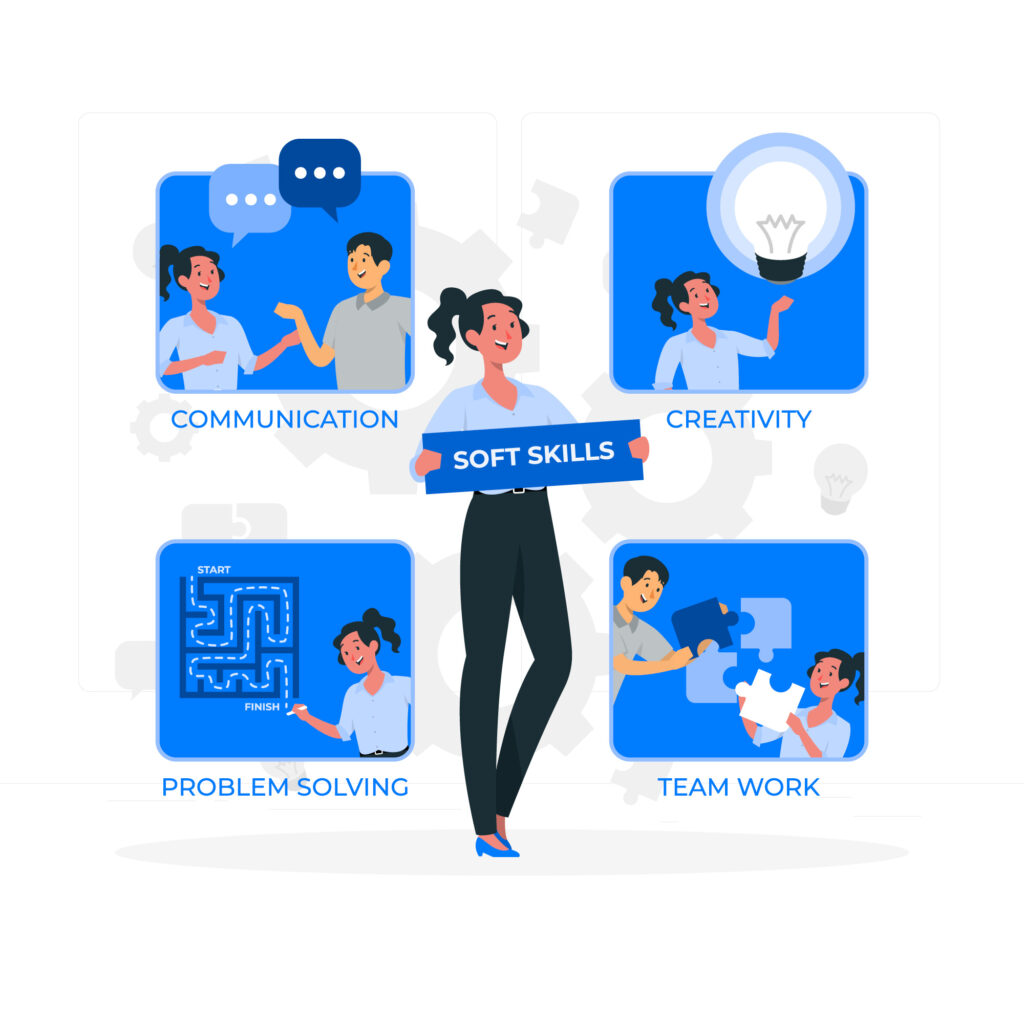 Ability to communicate
For a long time, this region has been in the news. Digital's function has been reimagined and is now much more crucial because, for many firms, it has extended communication. Storytelling, public speaking, message synthesis, and active listening are all abilities that employees should take into consideration.
Flexible thinking
The main talents that are in demand are those that will enable businesses and their workforces to embrace and lead the change: flexibility, adaptability, and the capacity to learn. They must put effort into expanding their creativity, capacity for embracing various viewpoints, and capacity for applying knowledge in varied circumstances.
Establishing connections.
To succeed in this field, employees must embrace empathy, humility, and sociability, and build trust.
Effectiveness of teamwork
Although some positions call for independence, efficient task completion almost always requires teamwork. Collaboration skills will therefore be crucial. Along with superior dispute resolution skills, the capacity to inspire various personality types, coach and empower them, and promote inclusivity.
Self-management
Self-control, maturity, and emotional intelligence abilities are also highly regarded. Employees must be able to recognize their own emotions and triggers, know their strengths, and exhibit self-control, self-motivation, and integrity to cover these bases.
Leadership qualities
Not to mention, organizations and staff members need to keep an eye out for growing leadership qualities. Future leaders will be chosen based on a variety of factors, including role modeling, creating an inspiring vision, and exhibiting organizational awareness, ownership and decisiveness, grit and tenacity, and the capacity to deal with ambiguity.
Conclusion
In summary, the dynamic nature of information technology demands continuous skill improvement in the fiercely competitive IT industry. Businesses are increasingly leveraging IT to deliver digital solutions, emphasizing the importance of client understanding and assisting them in achieving their goals. Before acquiring soft skills, one must enhance their agility, critical thinking, analytical, and cognitive talents. The future of IT demands a blend of these skills.
A successful IT career necessitates not only technical expertise but also a range of soft skills. Interpersonal and communication skills are vital for effective teamwork, and leadership and organizational abilities are essential when managing a team. Patience is required, as not everyone shares the same level of computer proficiency. Clear and concise communication is crucial, especially when presenting findings to superiors. Furthermore, incorporating creativity, persuasion, adaptability, flexibility, and humor can propel your career.